2011-07-14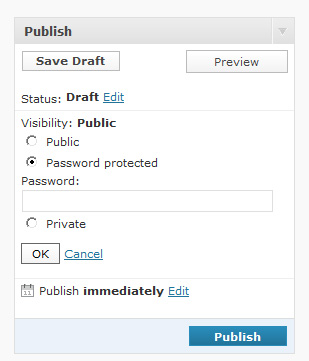 Password-protecting a WordPress Post/Page hides its Content and Excerpt, but not its Custom Fields: those can still show. Below are ways to hide 'em, and functions for customizing the default WP Password-Protected messages.
Password-protect a Page/Post
Setting the Visibility to Password-protected changes the:
Title– Adds this string "Protected: ", to the output of get_the_title().
Excerpt– Returns this text when we get_the_excerpt(): "There is no excerpt because this is a protected post."
Content– Returns a password form (w/ text) when we get_the_content().