Adams, Noah/Archives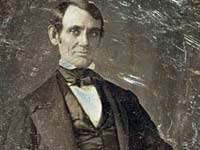 Hearing Voices from NPR®
063 Lincoln Monument: A Civil War
Host: Barrett Golding of Hearing Voices
Airs week of: 2011-06-29 (Originally: 2009-07-01)
"Lincoln Monument" (52:00 mp3):
For Lincoln's birthday bicentennial year and Independence Day, Old Abe, the Civil War, and its still-present aftermath:
The United States Marine Band recorded a "Lincoln Centennial" on February 12 1909 (from A Lincoln Portrait).
Abe's 1860 presidential campaign song was "Lincoln and Liberty;" it's sung for us by Dan Zanes (ex-Del Fuegos, off Parades And Panoramas: 25 Songs Collected By Carl Sandburg For The American Songbag).
"I Heard Lincoln That Day," says Gettysburg eyewitness Walter Rathvon, in archival audio recorded on Lincoln's birthday 1938 by WRUL radio, Boston. Set to an instrumental "Lincoln's Triumph (a Funeral March)," part of the Lincoln Shuffle (by Bryce Dessner, guitarist for The National and Clogs, composed for the great bicentennial site 21st Century Abe, used with their re-mixing blessings).
NPR recreates the "Gettysburg Address," with the words of John Dos Passos read by Noah Adams, and Lincoln's speech read by Lars Hoel; produced by Bob Malesky for NPR's The Sunday Show. More…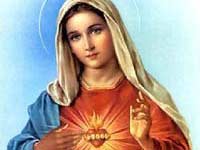 Hearing Voices from NPR®
042 Yes to God: Mother Mary & Thomas Merton
Host: Beverly Donofrio of Nada Hermitage
Airs week of: 2009-12-16 (Originally: 2008-12-17)
"Yes to God" (52:00 mp3):
Sound-portraits of the Virgin Mary and a Trappist monk:
"Riding in Cars with Boys" (2:39)
Beverly Donofrio
This week's host reads a home for Christmas story from her book Riding in Cars with Boys: Confessions of a Bad Girl Who Makes Good (music: Trans-Siberian Orchestra "Christmas Eve, Sarajevo" & The First Noel" from Christmas Eve And Other Stories
; "Silent Night" from Christmas.)
In 1980 NPR traveled to the Abbey of Gethsemani in Kentucky to talk to those who know Thomas Merton (), the Catholic writer (The Seven Storey Mountain) and Trappist monk.
Ms. Donofrio goes cross-country looking for those who see visions of the Virgin, a Sound Portraits production. More…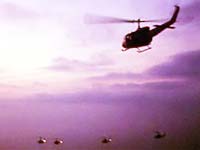 Hearing Voices from NPR®
034 To War: Getting In and Getting Out
Host: Scott Carrier of Hearing Voices
Airs week of: 2009-11-18 (Originally: 2008-10-22)
"To War" (52:00 mp3):
We get out of one conflict and into another:
Our show host travels the country in early October 2001, asking everyone the same question: "Are You Ready for War?"
An NPR chronicle leading up to the last day of US flights out of the Vietnam War, 30 April 1975: the fall of Saigon, with original recordings by one of the helicopter pilots.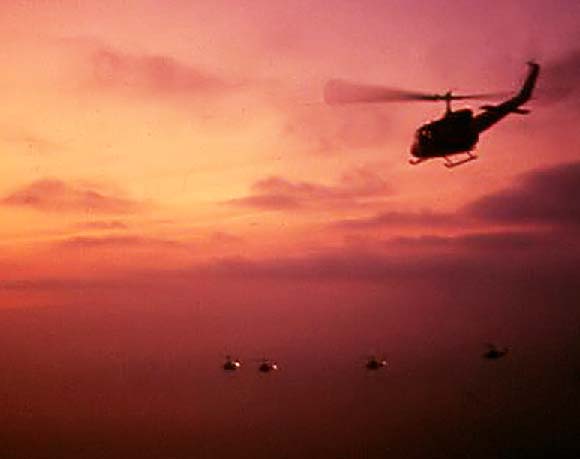 UH1 helicopters at sunrise in Vietnam, photo by Lowell Eneix, 121st Assault Helicopter Company, US Army (from Vietnam Helicopter online gallery).