Massett, Larry/Archives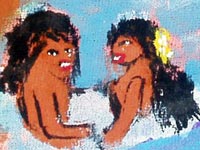 Hearing Voices from NPR®
142 Solidod: An Apache Original
Host: Larry Massett of Hearing Voices
Airs week of: 2012-09-26
"Solidod" (52:00 mp3):
"Solidod: An Apace Original" (2012 / 52:00)
Larry Massett
The Life and Times of Solidod, the last remaining member of her village of Mescalero Apache who lived on the edge of Death Valley. HV editor Larry Massett helped our friend Solidad publish her new e-book, An Apache Original: The Life and Times of Solidod
.
Larry composed and performed the piano music in this radio hour.
Solidod is in her 80s and tells about 300 years of her life stories in the book. Here's an excerpt from Larry's…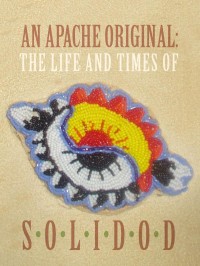 Introduction

When I first met Solidod she was living alone in a tiny room in a rather depressing subsidized-income apartment complex in Florida. She herself was anything but depressing, though. A few minutes after we met she showed me the little knife she carries with her in her buckskin purse. "But Solidod," I said, "that's kind of a dangerous knife, isn't it?" I said- meaning, dangerous for an 80-year woman. "Yeah, it's sharp," she laughed, "but it would be better if it was rusty. So the cut would get infected in case I stab somebody."

Wow, tough lady. Tough, but also funny, curious, brimming with energy, and a world-class storyteller. As she told me about the adventures of her life I realized she's been everywhere and done just about everything: horse-trainer, bodyguard, trans-Atlantic sailor, carpenter, gardener, artist, you name it. And she's busy. She spends her days zipping around town selling the t-shirts she paints and the jewelry she makes, checking on old friends and chatting up new ones. Most people her age seem to be winding down; Solidod's just getting started…
Several of Solidod's paintings grace the book's pages. The e-book
is in Kindle format: Amazon make a free Kindle Reader for nearly every computer, tablet, smartphone, and web browser. More…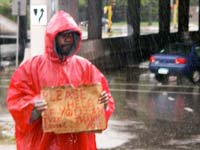 Hearing Voices from NPR®
116 Homeless: Living on the Streets
Host: Barrett Golding of Hearing Voices
Airs week of: 2012-09-19 (Originally: 2011-06-01)
"Homeless" (52:00 mp3):
The voices of people who were or are homeless:
Land of 10K Homeless is a Minneapolis music-audio documentary project by Voices of the Streets, "An Artistic Portrayal of Homelessness in Minnesota." Thier "website of artistic activism provides a space for the disadvantaged to share their stories." Producer Danny Burke created this mix of the main theme, blended with interviews with individuals staying at a family shelter in Minneapolis.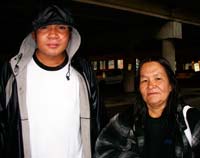 The string arrangement was written and produced by Brian J. Casey and Danny Burke of the Skeptics, and performed by the Arlington String Quartet (Matthew Knippel, cello; Conor O' Brien, violin; Gabriel Platica, violin).
After leaving the Marines, George Hill became addicted to drugs and alcohol. He soon found himself on the streets of Los Angeles, homeless for 12 years. But the kindness of another homeless man changed everything. Hill is now off the streets, working for the U.S. Department of Veterans Affairs, and pursuing a computer information systems degree at Cal State University. Recorded in Santa Monica, CA; part of StoryCorps' Griot Initiative.
A portrait of the self-named, Crazy John, who lives on the streets of Austin, Texas. He tells writer Carmen Delzell about his life. Carmen was homeless for a couple of years in the early 1990s. This piece was made after she got on her feet and was living in Austin. Produced by Jay Allison (PRX).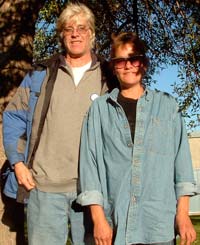 "Bill Speaks" (2008 / 2:24)
The Land of 10,000 Homeless
An interview with Bill, recorded near the Dorothy Day Center homeless shelter, St. Paul MN. Andrew Turpening, the Land of 10K Homeless Artistic Director, composed the music and produced the piece.
The producer spends a night at a church homeless shelter in Washington DC.
A profile of life on the streets for homeless youth told through the experiences of 21-year-old Miracle Draven, Portland OR. Original music by Craze MC. (Longer version at PRX).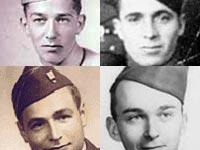 Hearing Voices from NPR®
128 Prisoners of War: Battle of the Bulge
Host: Erica Heilman of Vermont Folklife Center
Airs week of: 2012-09-12 (Originally: 2011-12-14)
"Prisoners of War" (52:00 mp3):
Four American soldiers share their WWII experiences, before, during, and after their time in a German POW camp:
Produced for the Vermont Folklife Center: In December 1944 the Allies were closing in on Germany. Hitler had a desperate plan to save the Third Reich, a massive assault he believed would so demoralize that the Allies, they would seek a separate peace, leaving only the Russian army on the eastern front. On December 16 the Germans unleashed an offensive that would become the most brutal battle of the European war: the Battle of the Bulge. Nineteen thousand Americans were killed, about the same number were taken prisoner. We hear from four Americans soldiers about their time in — before, during and after — a German POW camp: Cliff Austin, Harrison Burney, Bill Busier, and Robert Norton.
VFC Radio published a transcript and a CD of "Prisoners of War." Harrison Burney wrote "From The Bowels of Hell, a soldier's memoir of World War II, 1944-1945 (143k PDF). Music: "Reitba" and "Concerto No. 3 for Double-Bass and Piano," composed and performed by cellist Francois Rabbath; "String Quartet in C Major", the second movement in the "Emperor" by Franz Joseph Haydn, performed by the Concord String Quartet
; and "St James Infirmary" from pianist Allen Toussaint's The Bright Mississippi
.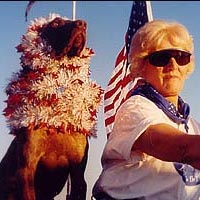 Hearing Voices from NPR®
018 Stars and Bars: For Fourth of July
Host: Larry Massett of Hearing Voices
Airs week of: 2012-06-27 (Originally: 2008-07-02)
"Stars and Bars" (52:00 mp3):
Celebrating America with Flags and Festivals, featuring:
Recitations and reflections on "The Pledge" of Allegiance" and "War vs. Peace" (by Joe Frank).
The annual "Rainbow Family" migration into the Montana forest on July Fourth — their day of prayer for peace (produced by Barrett Golding, photos by Chad Harder).
A town that covets their title of the "Armpit of America" — host Larry Massett welcomes you to Battle Mountain, Nevada.
Mississippi moonshine, barbecued goat and old-time Fife & Drum at "Otha Turner's Afrosippi Picnic" with producer Ben Adair.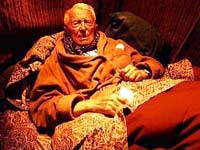 Hearing Voices from NPR®
107 Strange Days: Paul Bowles, Coyle & Sharp, Ayahuasca
Host: Larry Massett of Hearing Voices
Airs week of: 2012-05-16 (Originally: 2010-12-29)
"Strange Days" (52:00 mp3):
Way beyond the norm:
"Paul Bowles" (21:03)
Host Larry Massett has an audio essay on the life and literature of Paul Bowles (December 30, 1910 – November 18, 1999) on his 100th birthday.
Includes the ZBS 1967 conversation "A Time in Tangier," readings of The Sheltering Sky
by Paul Kiernan (IMDb | "A Slight Discomfort" for stage & HV radio), "The Hyena" (Collected Stories
) by Erica Heilman (VT Folklife Ctr | HV), and PB himself from his 1992 album Black Star at the Point of Darkness
.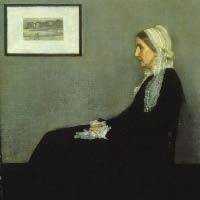 Hearing Voices from NPR®
010 All Mom Radio: For Mother's Day
Host: Barrett Golding of Hearing Voices
Airs week of: 2012-05-09 (Originally: 2008-05-07)
All Mom Radio (53:00 mp3):
For Mother's Day, maternal tales from producers around the country:
"Travels with Mom" follows Larry Massett and his mother to the Tybee Island, Georgia of today and of the 1920's, as recalled by Mrs. Massett.
Writer Beverly Donofrio joins her mom for "Thursday Night Bingo," produced by Dave Isay of Sound Portraits.
In Nancy Updike's "Mubarak and Margy," a gay man returns home to care for his mom, and to the "cure" his family plans for his homosexuality.
And comedian Amy Borkowsky shares her hilarious phone "Messages from Mom."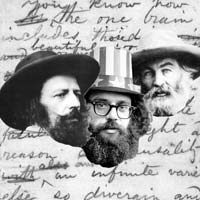 Hearing Voices from NPR®:
055 WordshakerS: For Poetry Month
Host: Andrei Codrescu of NPR / Exquisite Corpse
Airs week of: 2012-04-04 (Originally: 2009-04-01)
Wordshakers (52:00 mp3):
Poetry Grits Glory Verve:
POETRY is a discourse
and we its discouragees.
Lord Alfred Tennyson bangs the podium in "The Charge of the Light Brigade" (from the book/CD set Poetry Speaks).
Thomas Edison waxes Walt Whitman's "America" (Poetry Speaks).
Cheerleaders Chant" a found-poem (CD: The United States Of Poetry, part of the USOP project).
If it's a worldwide depression, everyone is depressed.
Ah, but try to run a gypsy through the ruins of time.
Host Andrei Codrescu decontructs his "Poetry." Codrescu assembles The Exquisite Corpse (a Journal of Life and Letters), and is an NPR commentator.
Denise Levertov knows "The Secret" (Poetry Speaks).
Carl Sandburg wonders "What is Poetry?" (produced by Barrett Golding).
Scott Carrier presents the categorical conundrum of "Alex Caldiero- Poet?"
Ed Sanders (fmr Fug) poses "A Question of Fame," off his CD Thirsting for Peace.
My publisher says "At some people's readings
the crowd goes out and buys their books.
At yours they run out and steal them."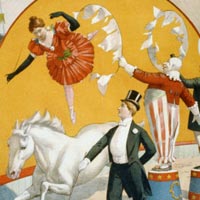 Hearing Voices from NPR®
052 Circus Blood: Under the Big Top
Host: John Dankosky of Connecticut Public Radio
Airs week of: 2012-02-01 (Originally: 2009-02-25)
Circus Blood (52:00 mp3):
A world-class troupe of audio daredevils and media magicians:
Host John Dankosky takes us to the circus in "Hershey Park Arena, Hershey Pennsylvania. I was 10 years old, and very, very worried."
SF Chronicle journalist Jon Carroll interviews his daughter Shana as she hang upside down on her "Trapeze", ready to fly away; from the Life Stories series by Jay Allison. (Shana started swinging with the Pickle Family Circus, about which her dad co-authored a book. She now flies for Les Sept Doigts de la Main.)
Joe Frank loves the lady "Lion Tamer," an excerpt from his hour "The Dictator- Part 2" (show details).
Adam Rosen mixes a medley of the many versions of "The Lion Sleeps Tonight" (by Ladysmith Black Mambazo, The Tokens, The Nylons, Miriam Makeba, Robert John, and Manu Dibango).