Roberts, Dmae/Archives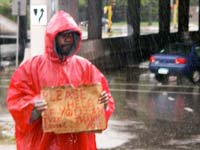 Hearing Voices from NPR®
116 Homeless: Living on the Streets
Host: Barrett Golding of Hearing Voices
Airs week of: 2012-09-19 (Originally: 2011-06-01)
"Homeless" (52:00 mp3):
The voices of people who were or are homeless:
Land of 10K Homeless is a Minneapolis music-audio documentary project by Voices of the Streets, "An Artistic Portrayal of Homelessness in Minnesota." Thier "website of artistic activism provides a space for the disadvantaged to share their stories." Producer Danny Burke created this mix of the main theme, blended with interviews with individuals staying at a family shelter in Minneapolis.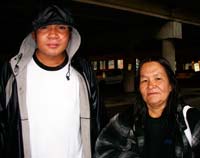 The string arrangement was written and produced by Brian J. Casey and Danny Burke of the Skeptics, and performed by the Arlington String Quartet (Matthew Knippel, cello; Conor O' Brien, violin; Gabriel Platica, violin).
After leaving the Marines, George Hill became addicted to drugs and alcohol. He soon found himself on the streets of Los Angeles, homeless for 12 years. But the kindness of another homeless man changed everything. Hill is now off the streets, working for the U.S. Department of Veterans Affairs, and pursuing a computer information systems degree at Cal State University. Recorded in Santa Monica, CA; part of StoryCorps' Griot Initiative.
A portrait of the self-named, Crazy John, who lives on the streets of Austin, Texas. He tells writer Carmen Delzell about his life. Carmen was homeless for a couple of years in the early 1990s. This piece was made after she got on her feet and was living in Austin. Produced by Jay Allison (PRX).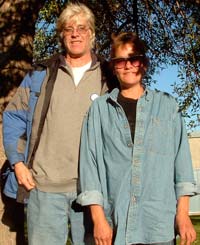 "Bill Speaks" (2008 / 2:24)
The Land of 10,000 Homeless
An interview with Bill, recorded near the Dorothy Day Center homeless shelter, St. Paul MN. Andrew Turpening, the Land of 10K Homeless Artistic Director, composed the music and produced the piece.
The producer spends a night at a church homeless shelter in Washington DC.
A profile of life on the streets for homeless youth told through the experiences of 21-year-old Miracle Draven, Portland OR. Original music by Craze MC. (Longer version at PRX).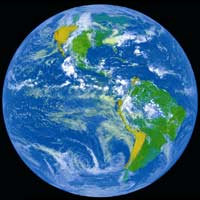 Hearing Voices from NPR®
007 The Earth Sings: For Earth Day
Host: Dmae Roberts of Stories1st.org
Airs week of: 2012-04-18 (Originally: 2008-04-16)
The Earth Sings (53:00 mp3):
Host Dmae Roberts of of Stories1st.org, for Earth Day, presents Sounds for and from Mother Earth:
The Quiet American takes an audio trek through Nepal"s "Annapurna" Circuit.
Host Dmae Roberts records Maori music and culture. We hear Pulse of the Planet's "Extraordinary Sounds From the Natural World."
And from Gregg McVicar and the Earthsongs series: Sioux Soprano Bonnie Jo Hunt layers opera over insects (on Robbie Robertson's Music for the Native Americans), and the band Pamyua mimics creature calls.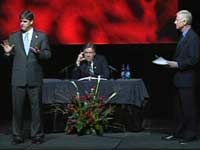 Hearing Voices from NPR®
103 Political Party: For Election Season
Host: Barrett Golding of Hearing Voices
Airs week of: 2012-03-14 (Originally: 2010-10-27)
"Political Party" (52:00 mp3):
Let's rev-up this election process with a cross-county Political Party:
Salt Lake City Mayor Rocky Anderson publicly debates FOX News host Sean Hannity. The spectacle took place inside a chasm called Us versus Them. Produced in 2007 for This American Life; music: Rickie Lee Jones, "Nobody Knows My Name" from Sermon On Exposition Boulevard.
Politics can be frustrating. It can make you scream — which made one Presidential candidate became famous for. Here's Howard Dean's scream put to music (more mixes at James Lileks' Bleatophony).
From the 1980s archives, we present this pre-teen perspective on our government's founding document.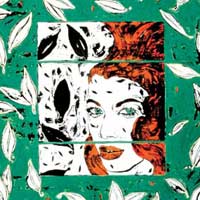 Hearing Voices from NPR®
003 Her Stories: For Women's History Month
Host: Dmae Roberts of Stories1st.org
Airs week of: 2012-02-29 (Originally: 2008-03-19)
"Her Stories" (52:00 mp3):
The Kitchen Sisters go to "Tupperware®" parties.
A supermarket checker checks out her life, in ZBS's radio soap Saratoga Springs.
Jenifir returns "Home From Africa" with all 13 Symptoms of Chronic Peace Corps Withdrawal, produced by Jake Warga.
Host Dmae Roberts has a collage of and about "Sisters."
In a new syntax of whispers and words Susan Stone tells the story of "Ruby" and her husbands.
And Sonia Sanchez (produced by Steve Rowland of Shakespeare Is), Tracie Morris, Jill Battson and Meryn Cadell perform short poems.
Music from Tara Key's Ear & Echo.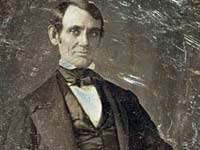 Hearing Voices from NPR®
063 Lincoln Monument: A Civil War
Host: Barrett Golding of Hearing Voices
Airs week of: 2011-06-29 (Originally: 2009-07-01)
"Lincoln Monument" (52:00 mp3):
For Lincoln's birthday bicentennial year and Independence Day, Old Abe, the Civil War, and its still-present aftermath:
The United States Marine Band recorded a "Lincoln Centennial" on February 12 1909 (from A Lincoln Portrait).
Abe's 1860 presidential campaign song was "Lincoln and Liberty;" it's sung for us by Dan Zanes (ex-Del Fuegos, off Parades And Panoramas: 25 Songs Collected By Carl Sandburg For The American Songbag).
"I Heard Lincoln That Day," says Gettysburg eyewitness Walter Rathvon, in archival audio recorded on Lincoln's birthday 1938 by WRUL radio, Boston. Set to an instrumental "Lincoln's Triumph (a Funeral March)," part of the Lincoln Shuffle (by Bryce Dessner, guitarist for The National and Clogs, composed for the great bicentennial site 21st Century Abe, used with their re-mixing blessings).
NPR recreates the "Gettysburg Address," with the words of John Dos Passos read by Noah Adams, and Lincoln's speech read by Lars Hoel; produced by Bob Malesky for NPR's The Sunday Show. More…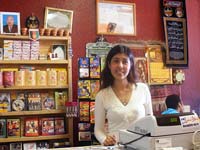 Hearing Voices from NPR®
115 Refugees: Forced to Leave
Host: Barrett Golding of Hearing Voices
Airs week of: 2011-05-11
"Refugees" (52:00 mp3):
The journeys of people driven from their homeland by war, disaster, and persecution:
From One Thing: The producers spent a year talking to refugees living in USA about why they had to leave their country, how they got here, and what "One Thing" they brought with that reminds them of home. In this first of several stories from the series, the Sher Ali family, a mother and nine children, was the first Afghan family to be resettled in Amarillo, Texas in 2000. They fled the Taliban in the middle of the night with only the clothes they wore. Their one thing was a photo of their father. (Produced for Weekend America w/ photo gallery.)
The stories of Burmese refugees, the Karen people, recorded in the camps on the Thailand-Burma border, and in their new American homes. Thru it all their music preserves their culture. Part of The Mountain Music Project.
The One Thing for the Augustin family was their home movies. Their religious beliefs forced them out of Iraq: Mom Nujood is a Chaldean Christian and Dad Abdullahad is a Latin Catholic. The Augustins left a comfortable life in Baghdad for Jordan, where limited opportunities siphoned much of their savings. They arrived in Detroit, where son Arkan takes pre-med courses at the local community college, while working part-time at a grocery store. (Produced for Weekend America: From Iraq to Detroit.)
Starting with the fall of Saigon in April 1975, refugees from Vietnam awaited approval to move to the US and other countries. By 1979, there were almost 62,000 Vietnamese in refugee camps, with more than 140,000 people displaced from Cambodia and Laos. Portland, Oregon, was one of the medium-sized US cities that dealt with the relatively sudden influx of every major ethnic group (Vietnamese, Lao, Hmong, Mein and Cambodian) from Southeast Asia. More than 25 former refugees were interviewed for radio piece, and movie below.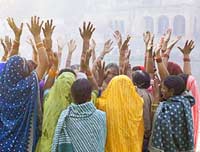 Hearing Voices from NPR®
079 Sacred Places: Maps to Heaven
Host: Alex Chadwick of Conservation Sound
Airs week of: 2011-01-12 (Originally: 2009-12-23)
"Sacred Places" (52:00 mp3):
The spirits of personal shrines and collective spaces:
Our show host maps get directions to Heaven, in the holy Hindu city of Vrindavan, India. A three story series:
"The Streets of a Holy Hindu City" are reminders that the Hindu faith is everywhere in Vrindavan — countless temples line the streets and pilgrims march in devotion. There is also stark, third-world poverty and suffering. But for the faithful, the city is a manifestation of heaven, here on Earth.
"Pilgrims on the Path of Krishna", among the stones of ancient temples and bathing pools, march and chant praise to Krishna and his consort, Radha. They touch the holy water of the Yamuna River and walk barefoot down the same paths they believe Krishna himself once trod.
"The Embodiment of Earthly Divinity", the focus of many worshippers in Vrindavan, is the Sri Radha Raman Temple, where a black stone statue of Krishna sits enshrined and wrapped in saffron robes. Many consider the small stone statue to be Krishna himself.
Produced by Carolyn Jensen, for Radio Expeditions, a co-production of the National Geographic Society and NPR News. The editor was Jessica Goldstein; the engineer, Flawn Williams. Photo-gallery at NPR.
Finding four places of faith around Montana: a Soiux Sundance, in a Buddhist woman's home, a Methodist prairie church, and a sculptor's ranch.
"Incantations" (3:36)
Judith Sloan / Ear Say
The producers gather sounds from the streets of their own backyard, the 112 square miles of the borough of Queens, New York, home to the largest mix of immigrants and refugees in the United States. These are people praying in different neighborhoods, in churches, mosques, synagogues, in apartments, at public gatherings and in private moments who come from Togo, China, Haiti, Nigeria, Queens, Romania, even North Carolina. Part of: Crossing the BLVD: strangers, neighbors, aliens in a new America.
The producer is in Harvard Square with his aunts, looking for a "side-room": That's their word for a place to pray. Five times daily, even when they're away from home, they perform "namaaz" (nah-MAHZ), their prayer service. They find the direction of Mecca, and a space that, temporarily at least, is sacred. Hammad Ahmed's piece, was produced for the Say It This Way podcast. A brief glossary for the uninitiated: "qibla" = the direction Muslims face while praying (i.e. towards Mecca), "namaaz" = any of the five daily prayers, "hijab" = Muslim headscarf, "sajdah" = lying prostrate during prayer, "side-room" = a private-or-not-private space that Muslims occupy for prayer when away from home.
A woman's song on the streets of Taipei, Taiwan, leads the producer to the outskirts of town, to climb the rock steps of the White Temple. There, high in the clouds, one hundred voices are singing a salutation to the Buddha.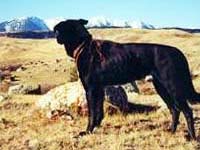 Hearing Voices from NPR®
051 Dog Tales: Barks, Bites, Best Friends
Host: Barrett Golding of Hearing Voices
Airs week of: 2010-04-07 (Originally: 2009-02-18)
"Dog Tales" (52:00 mp3):
A canine compilation — the dogs have their day:
The producer plays frisbee with a sightless German shepherd.
This commentator can't connect with his family's canine, off his collection of Stories off the Shallow End.
A musician mixes a multi-bark audio art composition.
In 1984 people told producer about their dogs and their dog's dreams, produced with Christina Eggloff for their series Animals and Other Stories, with funds from the New York State Council for the Arts and the National Endowment for the Arts.