Sound Portraits/Archives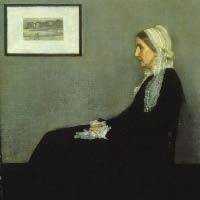 Hearing Voices from NPR®
010 All Mom Radio: For Mother's Day
Host: Barrett Golding of Hearing Voices
Airs week of: 2012-05-09 (Originally: 2008-05-07)
All Mom Radio (53:00 mp3):
For Mother's Day, maternal tales from producers around the country:
"Travels with Mom" follows Larry Massett and his mother to the Tybee Island, Georgia of today and of the 1920's, as recalled by Mrs. Massett.
Writer Beverly Donofrio joins her mom for "Thursday Night Bingo," produced by Dave Isay of Sound Portraits.
In Nancy Updike's "Mubarak and Margy," a gay man returns home to care for his mom, and to the "cure" his family plans for his homosexuality.
And comedian Amy Borkowsky shares her hilarious phone "Messages from Mom."

Hearing Voices from NPR®
039 Portrait of a Plague: For AIDS Awareness Day
Host: Joe Richman of Radio Diaries
Airs week of: 2011-11-30 (Originally: 2008-11-26)
"Portrait of a Plague" (52:00 mp3):
W.H.O. World AIDS Day


The 1st of December

A Day Without Art
Sister Agnes Ramashiga makes her rounds at Baragwanath Hospital in Soweto; 2000 patients check in daily, half are HIV positive. It's "Just Another Day At the Biggest Hospital In the World," a Radio Diaries by Joe Richman & Sue Johnson (Picture-Projects).
HIV-Positive teenagers, Tanya, Mark, and Tenisha, record audio diaries about living "The Positive Life"; produced by by Stephen Smith & Stephanie Curtis for American RadioWorks (photos and journals at ARW).)
Poet Lisa Buscani is "Counting" on her mom's health advice, from the book Jangle and the CD Word Up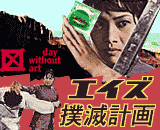 And Trouble Came: An African AIDS Diary (CD at Arkiv Music) by Laura Kaminsky is a compositon for viola, cello, piano, and for a narrator, reciting poems, biblical verse, and stories of Tamakloe, a warrior, tailor, and AIDS victim.
AIDS once meant death. Now improved treatments keep HIV-positive people alive for decides. So what's that like, being brought back from the dead; as when Jesus revived his dead friend "Lazarus;" by Krandall Kraus from his book Book: It's Never About What It's About.
"Letters to Butchie" are a dying mother's writings to a son she'll never see, produced by Dave Isay Sound Portraits (music: Nick Drake).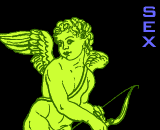 Web Resources:
CDC (USA), Critcal Path, AVERT (UK), UN AIDS, Know HIV/AIDS, AIDS Diary, Visual AIDS.
Animations from Creative Time- Day Without Art: Web Action, top to bottom:
Ben Benjamin- Superbad & Chisato Uyeki- Chisa, Guthrie Dolin, Yoshi Sodeoka- Soundtoys, Friederike Paetzold- Iconogene, Lance Arthur of Glassdog.

.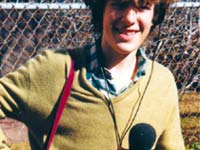 Hearing Voices from NPR®
120 Dear Diary: Audio Journals
Host: Barrett Golding of Hearing Voices
Airs week of: 2011-08-03
"Dear Diary" (52:00 mp3):
Documenting daily life:
"Cho Oyu 8201m, Tibet" (2006 / 8:00 excerpts)
Geir Jenssen, the musician who records as Biosphere, is also a mountain climber. On his Himalayan ascent of the sixth highest mountain in the world, he kept an audio journal of all the sounds. The result is the CD Cho Oyu 8201m Field Recording from Tibet
(Ash International / Touch Records | Climber's notes | Wikipedia | WFMU Beware of the Blog).
Thruout the hour, we hear excerpts from the tracks "Zhangmu: Crossing A Landslide Area" (2300 meters above sea level), "Palung: A Yak Caravan is Coming (5400m), "Cho Oyo Basecamp: Morning" (5700m), "Jobo Rabzang: A 6666 metre peak in the Cho Oyu Himal", "Camp 3: Neighbours On Oxygen" (7500m), "Summit: Only slight breeze on the summit at 8201m." Also this piece "sampled and processed from a cassette of Tibetan music."
Writer Carmen Delzell finds a box of journals she wrote as a girl, and enters an addendum as she reflects on her 1960s self. Produced for NPR All Things Considered.
For twenty years, Reverend Robert Shields, of Dayton, Washington, kept a written record of absolutely everything that happened to him, day and night. For four hours each day, Shields holes himself up in the small office in his home, turns on his stereo, and types. His diary, at 35 million words, is believed the world's longest. A Sound Portraits production, on the CD Holding On: Dreamers, Visionaries, Eccentrics And Other American Heroes
(and companion book)
"Nick in SLC: Home School to High School" (1999 / 16:39)
Radio Diaries
For RD's Teenage Diaries project, they gave "tape recorders to young people around the country to report on their own lives. They conduct interviews, keep an audio journal and record the sounds of daily life — usually collecting more than 40 hours of raw tape over the course of a year. Nick Epperson of Salt Lake City began his audio diary when he was 13. The talented singer/cellist music, but has a hard time making friends.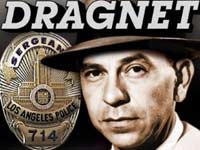 Hearing Voices from NPR®
088 Scene of the Crime: Victims, Cops, and Criminals
Host: Jake Warga of Hearing Voices
Airs week of: 2011-04-13 (Originally: 2010-03-31)
"Scene of the Crime" (52:00 mp3):
There will be blood:
"Weegee interview" (3:04 excerpt)
Mary Margaret McBride
An archival interview with 1950s NYC crime scene photographer, Arthur Fellig (1899-1968), aka, Weegee. SoundPortraits has more of this July 1945 interview by nationally-syndicated talk show host Mary Margaret McBride (WEAF-New York City). (Music: "Angel of Solitude" by Alias.)
Casey (no first name ever revealed) was crime photographer for the fictional Morning Express newspaper. He and reporter Ann Williams snapped shots, tracked criminals, and solved crimes. This excerpt from episode 330 (of a total 431) of the popular half-hour mystery-adventure series aired 1950-03-02.
A short clip from the third episode (1948-10-10) of this NBC show, starring Van Heflin with a script by Milton Geiger based on the stories of Raymond Chandler.
The This American Life producer spends a couple days riding around L.A. with the professional "Crime Scene Cleaners, specializing in homocides, suicides, and accidental deaths."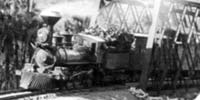 Hearing Voices from NPR®
043 Go By Train: Riding the Rails
Host: Calvin Johnson of K Records
Airs week of: 2010-06-30 (Originally: 2008-12-24)
"Go By Train" (52:00 mp3):
Musician Calvin Johnson (of the band Beat Happening, and owner of K Records) hosts train tales:
An existential interaction with an automated Amtrak voice.
"Aunt Grace's Train Trip" (3:00)
Calvin reads from his Great Aunt Grace's diary of a 1891 train ride from Boston to San Francisco.
The Kronos Quartet performs the first movement of Steve Reich's Different Trains.
In the Song & Memory series, musician Jules Shear recalls singing for a school principal while riding the rails as a kid.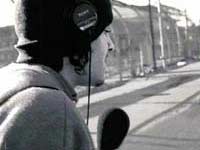 Hearing Voices from NPR®
037 Prison: Life Behind Bars
Host: Joe Richman of Radio Diaries
Airs week of: 2010-03-17 (Originally: 2008-11-12)
"Prison" (52:00 mp3):
A Prison Diary (2001 CD | NPR series) from a former Polk Youth Institution, North Carolina. Former inmate. John Mills is out now and co-hosts our hour with Prison Dairies producer Joe Richman. (Check the accompanying Picture Projects 360 Degrees, a multimedia "Perspectives on the U.S. Criminal Justice System."
Voices and sounds of youth in at Utah's Washington County Crisis Center, a techno tone poem. Handcuffs, metal detectors and slamming cell doors are striking musical instruments, and incarcerated teenagers in this streetwise chorus. (PBK: site | space.)
Payton Smith's calls her mom in prison with some questions, produced with Transom.
Another Prison Diary from Sergeant Furman Camel, a guard at Polk Youth Institution, North Carolina.
The Louisiana State Penitentiary, Angola Prison, is a sprawling old plantation on the Mississippi River. Angola holds more than five-thousand prisoners, mostly African Americans. Unless they're pardoned by the Governor, lifers know they will never again see the outside world — that they will die inside Angola prison. Producer: David Isay with Wilbert Rideau and Ron Wikberg; mix engineer: Anna Maria deFrietas.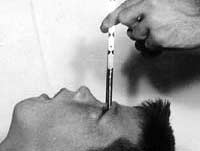 Hearing Voices from NPR®
023 This is Insanity: Disturbed Mental States
Host: Scott Carrier of Hearing Voices
Airs week of: 2010-03-03 (Originally: 2008-08-06)
"This is Insanity" (52:00 mp3):
A survey of disturbed mental states:
With the music of Disposable Heroes of Hiphopcracy (rapper Michael Franti and percussionist Ron Tse), from the 1993 CD Spare Ass Annie and Other Tales.
"Electroshock" (3:42)
Anon.
A first-person account from an anonymous reporter of his experience undergoing ElectroConvulsive Therapy.
Music from the Australian mashup/cut-up artists 2000 CD Since I Left You.
Our host travels the Utah backroads testing folk for schizophrenia.
The narrator is pathologically challenged by time, and the stories societies tell themselves, excerpted from the 2006 radio hour "Time's Arrow."
Howard Dully traces the reasons and repercusssions of his transorbital or "ice pick" lobotomy, a radical new procedure in the treatment of mental illness in this country, pioneered and performed by psychiatrist Walter J. Freeman.
Produced by Dave Isay and Piya Kochhar, with help from Larry Blood, Eliza Bettinger, Brett Myers, Jessica Tickten, Anna Goldman, Maisie Tivnan, Colin Murphy and Jonah Engle Narratored by Howard Dully; edited by Gary Covino. Jack El-Hai was project advisor. Special thanks to: Barbara Dully, Andrew Goldberg, Christine Johnson, Lyle Slovick & David Anderson at the GWU Gelman Library archives. Funding provided by the Corporation for Public Broadcasting with additional support from the National Endowment for the Arts.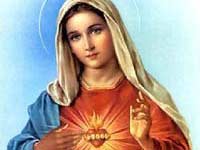 Hearing Voices from NPR®
042 Yes to God: Mother Mary & Thomas Merton
Host: Beverly Donofrio of Nada Hermitage
Airs week of: 2009-12-16 (Originally: 2008-12-17)
"Yes to God" (52:00 mp3):
Sound-portraits of the Virgin Mary and a Trappist monk:
"Riding in Cars with Boys" (2:39)
Beverly Donofrio
This week's host reads a home for Christmas story from her book Riding in Cars with Boys: Confessions of a Bad Girl Who Makes Good (music: Trans-Siberian Orchestra "Christmas Eve, Sarajevo" & The First Noel" from Christmas Eve And Other Stories
; "Silent Night" from Christmas.)
In 1980 NPR traveled to the Abbey of Gethsemani in Kentucky to talk to those who know Thomas Merton (), the Catholic writer (The Seven Storey Mountain) and Trappist monk.
Ms. Donofrio goes cross-country looking for those who see visions of the Virgin, a Sound Portraits production. More…