StoryCorps/Archives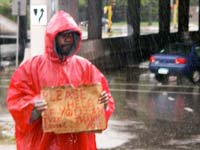 Hearing Voices from NPR®
116 Homeless: Living on the Streets
Host: Barrett Golding of Hearing Voices
Airs week of: 2012-09-19 (Originally: 2011-06-01)
"Homeless" (52:00 mp3):
The voices of people who were or are homeless:
Land of 10K Homeless is a Minneapolis music-audio documentary project by Voices of the Streets, "An Artistic Portrayal of Homelessness in Minnesota." Thier "website of artistic activism provides a space for the disadvantaged to share their stories." Producer Danny Burke created this mix of the main theme, blended with interviews with individuals staying at a family shelter in Minneapolis.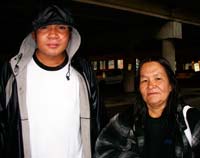 The string arrangement was written and produced by Brian J. Casey and Danny Burke of the Skeptics, and performed by the Arlington String Quartet (Matthew Knippel, cello; Conor O' Brien, violin; Gabriel Platica, violin).
After leaving the Marines, George Hill became addicted to drugs and alcohol. He soon found himself on the streets of Los Angeles, homeless for 12 years. But the kindness of another homeless man changed everything. Hill is now off the streets, working for the U.S. Department of Veterans Affairs, and pursuing a computer information systems degree at Cal State University. Recorded in Santa Monica, CA; part of StoryCorps' Griot Initiative.
A portrait of the self-named, Crazy John, who lives on the streets of Austin, Texas. He tells writer Carmen Delzell about his life. Carmen was homeless for a couple of years in the early 1990s. This piece was made after she got on her feet and was living in Austin. Produced by Jay Allison (PRX).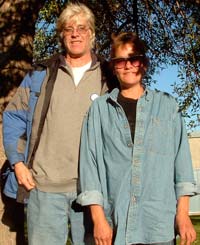 "Bill Speaks" (2008 / 2:24)
The Land of 10,000 Homeless
An interview with Bill, recorded near the Dorothy Day Center homeless shelter, St. Paul MN. Andrew Turpening, the Land of 10K Homeless Artistic Director, composed the music and produced the piece.
The producer spends a night at a church homeless shelter in Washington DC.
A profile of life on the streets for homeless youth told through the experiences of 21-year-old Miracle Draven, Portland OR. Original music by Craze MC. (Longer version at PRX).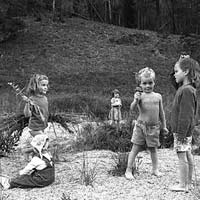 Hearing Voices from NPR®
015 Father Figures: For Father's Day
Host: Jay Allison of Transom.org
Airs week of: 2012-06-13 (Originally: 2008-06-11)
Father Figures (54:00 mp3):
Paternal praise, pride, disappointment and love:
Scott Carrier gives his son Milo a "Ski Lesson."
From Animals and Other Stories we hear "Reflections of Fathers," aka, Bugs & Dads (producers: Jay Allison & Christina Egloff, music: Ben Verdery & Rie Schmidt).
Comic strip artist Lynda Barry wishes her divorced dad a "Happy Father's Day."
A doctor tells his daughter about her granddad in "StoryCorps- Dr. William Weaver."
"Grilling Me Softly" is how host Jay Allison describes his daughter's questions about his love life.
Dan Robb's family remembers the day "Dad's Moving Out" (from Jay Allison's Life Stories).
"Doc Merrick" and daughter Viki go through some girl problems.
David Greenberger tells David Cobb's story "Because of Dad" (music performed by Bangalore, composed by Phil Kaplan).
Deirdre Sullivan's father advises "Always Go to the Funeral" (from This I Believe).
And Dave Masch wants to be "A Better Father" (produced by Viki Merrick).. Photo © Scott Carrrier.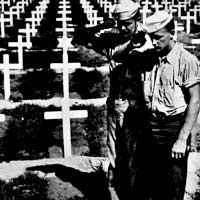 Hearing Voices from NPR®
012 For the Fallen: For Memorial Day
Host: Major Robert Schaefer of US Army Special Forces
Airs week of: 2012-05-23 (Originally: 2008-05-21)
For the Fallen (54:00 mp3):
Green Beret and poet, Colonel Robert Schaefer, US Army, hosts the voices of veterans remembering their comrades:
We talk with troops returning from Iraq and Afghanistan, reading their emails, poems, and journals, as part of the NEA project: "Operation Homecoming: Writing the Wartime Experience."
We hear interviews from StoryCorps, an essay from This I Believe, and the sounds of a Military Honor Guard, recorded by Charles Lane.
And we attend the daily "Last Post" ceremony by Belgian veterans honoring the WWI British soldiers who died defending a small town in western Belgium (produced by Marjorie Van Halteren).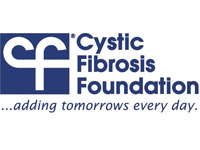 Hearing Voices from NPR®
123 Cystic Fibrosis: Living with CF
Host: Barrett Golding of Hearing Voices
Airs week of: 2011-10-05
"Cystic Fibrosis" (52:00 mp3):
Audio diaries document a decade of life with CF, a chronic, often deadly, genetic disease:

"Radio Diaries: My So-Called Lungs"" (2001 / 21:13)
Joe Richman
A classic Radio Diaries: When this program premiered, Laura Rothenberg was 21 years old, or, as she likes to say, she already had her mid-life crisis a couple of years ago, and even then it was a few years late. Laura has cystic fibrosis, a genetic disorder that affects the lungs and other organs. People with CF lived an average of 30 years then (now it's 37). Radio Diaries gave Laura a tape recorder and, for two years, she kept an audio diary of her battle with the disease and her attempts to lead a normal life with lungs than often betray her.
"My So-Called Lungs" was reported by Laura Rothenberg and produced by Joe Richman, for Radio-Diaries-dot-org, with support from the Open Society Institute and Corporation for Public Broadcasting. Deborah George was the Editor. Laura Rothenberg died in March 2003. Her memoir, Breathing For a Living
was published a few months later. And Joe Richman had this Laura Rothenberg Remembrance on NPR.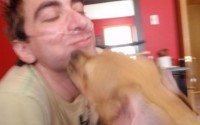 "Four Failings Lungs" (2011 / 25:14)
Catie Talarski
In 2010, there were 1,770 lung transplants performed in the United States — the most ever in a single year. For a person with Cystic Fibrosis, the transplant may extend life by years — or it could lead to continued suffering and rejection of the new organ. This documentary follows two young people struggling with end-stage Cystic Fibrosis, and struggling with a decision about transplant. While most of us are just hitting our stride in our late 20s, Beth Peters and Brian Sercus are medicating, massaging and coaxing their lungs into lasting as long as possible. Producer Catie Talarski documented Beth and Brian for a year to understand what its like to live with this chronic disease.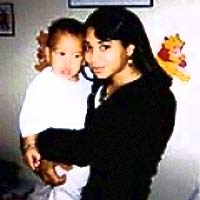 Hearing Voices from NPR®
058 Motherly Love: Moms, Young and Old
Host: Barrett Golding of Hearing Voices
Airs week of: 2011-05-04 (Originally: 2009-05-06)
"Motherly Love" (52:00 mp3):
For Mother's Day:
Muriel & Walter Murch compose "A Mother's Symphony" from womb sounds.
In 1996 Radio Diaries producer Joe Richman gave "Melissa Rodriguez from New Haven: Teen Mom" a microphone and tape recorder. Melissa was 18 and pregnant. Joe asked her to make an audio journal of her life, for the series Teenage Diaries.
Amy Jo, single mother of two toddlers, is "Surrounded by Lights," by producer Erin Mishkin of Public Radio Redux and SALT Institute for Documentary Studies.
Myra Dean tells StoryCorps of the day her son was killed by a reckless driver.
Ben Adair takes his mom in search of her mom and "Family Baggage." Ben heads American Public Media's Sustainability and Global Climate Change Reporting Initiative.
Katie Davis admits "I Live with My Mother," part of her DC Neighborhood Stories.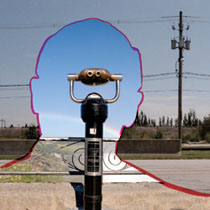 Toronto musician Charles Spearin with his neighbor "Mrs. Morris," from The Happiness Project
.
Seattle producer Jake Warga's "Far Side" calendars make metaphor and memories of his mother's life and death.
And HV wishes all moms, especially ours, a happy Mother's Day.
From the Rauch Brothers's animations of StoryCorps pieces, "Germans in the Woods" (used in HV's For the Fallen):

Germans in the Woods: Joseph Robertson was an infantryman in the U.S. Army during World War II, where he fought in the Battle of the Bulge. The stark black and white images in this short haunt the viewer, just as Robertson is haunted by his memories from that battle. (Directed by: The Rauch Brothers. Art Direction: The Rauch Brothers. Background Painting: Iandry Randriamandroso & Tim Rauch. Producers: Mike Rauch & Lizzie Jacobs. Animation: Tim Rauch. Audio Produced by: Michael Garofalo. Music: Fredrik. Label: The Kora Records. Publisher: House of Hassle.)
See all the animations: StoryCorps | Vimeo | YouTube.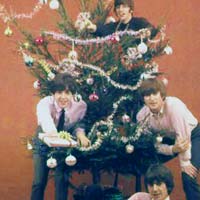 Hearing Voices from NPR®
041 Christmas Mashup: Holy Days & Silent Nights
Host: Barrett Golding of Hearing Voices
Airs week of: 2010-12-22 (Originally: 2008-12-10)
"Christmas Mashup" (52:00 mp3):
Holiday cheer and holiday weird, a mix of lotsa holiday stories, found-sound, and sprinkling of sampled songs:
A home-recording of a "Christmas Gathering 1947″ (4:08 excerpt), on an unlabeled 7″ Wilcox Gay Recordio Disc, was found by Bob Purse. The complete recording is posted at the 365 Days Project, "Christmas Gathering 1947″ (6:32 mp3):
John Beltran remixes Bing Crosby "The First Noel" (5:02), on the compilation Holiday Chill – The Christmas Remixes
.
"Dad and Sam" (4:43) is Jay Allison's story of father and brotherhood, from his series Life Stories. More…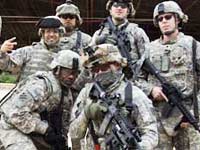 Hearing Voices from NPR®
104 Vet Vox: Voices of Veterans
Host: Barrett Golding of Hearing Voices
Airs week of: 2010-11-10
"Vet Vox" (52:00 mp3):
For Veterans Day, Vietnam, Korean, and World War Two vets, recorded by StoryCorps, along with a Marine Sergeant's recent "Don't Ask Don't Tell" discharge. And we plug into the iPods of active-duty troops in Iraq (photo gallery), asking them what they're listening to, and what their lives are like:
Soldier Soundtrack, Iraq- Song: "Indestructible" by Disturbed from Indestructible. "You got to show people that soldiers aren't just war fighters, they're peace keepers too…"
Bob Harlee served as an Army Chaplain for 18 years. In 1965, Harllee was sent to Vietnam, and he had to leave his wife and three children behind. One of those children, Carol, now 47, recently asked her father about his life in those days. As part of the 101st Airborne out of Fort Campbell, Ky., Harllee had to reconcile his role as a spiritual guide within a unit whose job it was to destroy the enemy. Still, Harllee says, his task was clear: "to encourage everybody to keep their faith strong, even though they're in the midst of the most terrible thing that mankind can bring upon itself." Bob Harllee died in Charlottesville, Va., several months after his interview session. He was 73.
Soldier Soundtrack, Iraq- Song: "Send in the Clowns" by Barbara Streisand from The Broadway Album. "They're not really geared towards a democratic or republic sort of society… the biggest issue will be trying to keep Iran or Syria from moving into the power vacuum when we leave…"
From. their series of of Jack Poet Volkswagon ads