Vowell, Sarah/Archives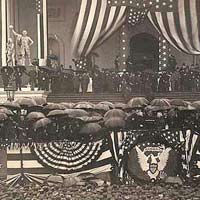 Hearing Voices from NPR®
026 Prime Candidates: Portraits of Past Presidential Primaries
Host: Barrett Golding of Hearing Voices
Airs week of: 2011-12-28 (Originally: 2008-08-27)
"Prime Candidates" (52:00 mp3):
The plight of pols on the campaign trail:
From the 1980 primary: politicians who fancy themselves president tromp thru the mill town of Claremont, New Hampshire. Produced for NPR by Larry Massett and Art Silverman, with Betty Rogers.
"Democracy and Things Like That" (2000 / 22:50)
Sarah Vowell
From the 2000 primary: The media spin myths out of misquotes; produced by Alex Blumberg and Ira Glass for the "Primary" episode of This American Life.
From the 2003 California Gubernatorial Recall: Douglas Fleishut and the Language Removal Service concoct the world's first wordless political debate in their "California Recall Project."
From the 2008 primary: Losers in the March "Super Tuesday" vote re-appear, w/ music by Robert Wyatt and Bruce Springsteen, from Peter Bochan's series Presidential Shortcuts.
Photo: Chief Justice Melville W. Fuller administering the oath of office to Benjamin Harrison on the east portico of the U. S. Capitol, March 4, 1889; from the Library of Congress "I Do Solemnly Swear…": Presidential Inaugurations.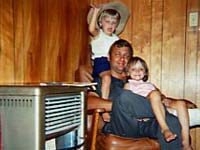 Hearing Voices from NPR®
062 Talking Dads: For Father's Day
Host: Larry Massett of Hearing Voices
Airs week of: 2011-06-15 (Originally: 2009-06-17)
"Talking Dads" (52:00 mp3):
Sons daughters, and dads (photo: Pat Vowell with his twins, Amy and Sarah):
Storyteller Kevin Kling shares pancakes with his "Dad," from his CD Home And Away
.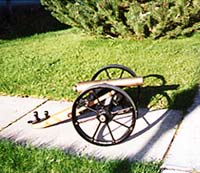 Sarah Vowell is a gunsmith's daughter, in "Shooting Dad," produced for This American Life (from Lies Sissies & Fiascoes
). Sarah's latest book is The Wordy Shipmates
. (Music: "Rebel Rouser" Duane Eddy 1958 Have Twangy Guitar Will Travel, "Burnt Down With Feedback" Phono-Comb 1996 Fresh Gasoline, "Your Good Girl's Gonna Go Bad" Jonathan Richman 1990 Jonathan Goes Country.)
Joe Frank lets us eavesdrop on a father-son phone call between "Larry and Zachary" Block, from Joe's hour Karma 3.
Host Larry Massett and several other sons try to get to know their "Lost and Found Fathers," produced for Soundprint, with help from Barrett Golding, Brian Brophy, Bob Burrus, and Henry Dennis.
Video for Sarah's new book, Unfamiliar Fishes (amazon):
Quoting Penguin publisher PR:
Many think of 1776 as the defining year of American history, when we became a nation devoted to the pursuit of happiness through self- government. In Unfamiliar Fishes, Sarah Vowell argues that 1898 might be a year just as defining, when, in an orgy of imperialism, the United States annexed Hawaii, Puerto Rico, and Guam, and invaded first Cuba, then the Philippines, becoming an international superpower practically overnight.

Among the developments in these outposts of 1898, Vowell considers the Americanization of Hawaii the most intriguing. From the arrival of New England missionaries in 1820, their goal to Christianize the local heathen, to the coup d'état of the missionaries' sons in 1893, which overthrew the Hawaiian queen, the events leading up to American annexation feature a cast of beguiling, and often appealing or tragic, characters: whalers who fired cannons at the Bible-thumpers denying them their God-given right to whores, an incestuous princess pulled between her new god and her brother-husband, sugar barons, lepers, con men, Theodore Roosevelt, and the last Hawaiian queen, a songwriter whose sentimental ode "Aloha 'Oe" serenaded the first Hawaiian president of the United States during his 2009 inaugural parade.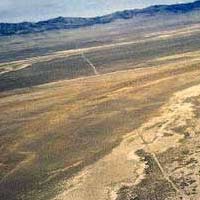 Hearing Voices from NPR®
017 No Place Like Home: Shifts in Time and Towns
Host: Scott Carrier of Hearing Voices
Airs week of: 2009-07-08 (Originally: 2008-06-25)
"No Place Like Home" (52:00 mp3):
The places we live and the people who live there; a desert, a city, two small towns, and another country:
Scott Carrier has a cultural history of the Great Salt Lake's "West Desert," a land of polygymists, bombing ranges, and toxic waste incinerators. There's chlorine gas in the air, anthrax stored underground, and people who call the place home.
Sarah Vowell's childhood move from rural Oklahoma to small-town Montana was, for her, a change from the middle ages to a modern metropolis.
And two Stories from the Heart of the Land: NYC native Natalie Edwards hates grass, bugs, dirt, and trees, but attempts a walk thru Brooklyn's Prospect Park; and Carmen Delzell tells why she moved to and has stayed in Mexico.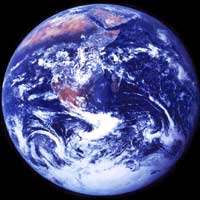 Hearing Voices from NPR®:
056 An Hour of Earth— For Earth Day
Host— Barrett Golding of Hearing Voices
Airs week of— 2009-04-15
"An Hour of Earth" (52:00 mp3):
Walk on the wild side with earthly tales of animals, environments, and outdoor adventure:
We canoe Wyoming's "Green River" (1994) with Scott Carrier.
Tom Lopez of ZBS records some samba "Singing Frogs" in Brazil, or are they toads?
Poet Andrei Codrescu, of The Exquisite Corpse, composes a microcosmic "Environment" based on burgers (from No Tacos for Saddam 1992
).
"Subtext: Communicating with Horses" is Jay Allison's inter-species conversation, part of his 1985 series Animals and Other Stories.
And Sarah Vowell has subterranean supper in the Carlsbad Caverns' "Underground Lunchroom", from a 2001 This American Life.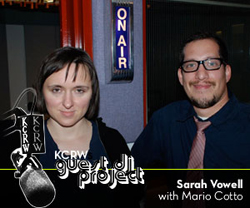 As part of KCRW's Guest DJ Project: Sarah Vowell Live @ KCRW. "I thought we could start with Loretta Lynn's song 'The Pill.'" Any set that starts w/ Ms Lynn has gotta be good. Read the transcript and d/l an mp3 of Sarah's song pix at KCRW.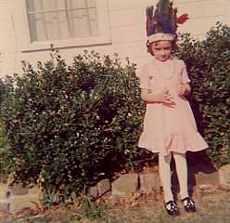 We've updated our ever-popular Sarah Vowell page with new mp3s and a link to her new book, "Sarah's Consonant Vowells…"

Hearing Voices from NPR®:
032 Soapbox— Sampling 20th Century Political Speech
Host— Sarah Vowell of This American Life
Airdates— 10/8/2008 – 10/15/2008
Soapbox (53:00 mp3):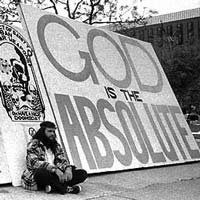 We hang with the mostly homeless protesters, and Scott Carrier, in "Lafayette Square" across from the White House.
"Memory Waltz" is from composer Oliver Nelson's LP: The Kennedy Dream; A Musical Tribute to John Fitzgerald Kennedy., with musicians Phil Woods, Hank Jones, George Duvivier and Grady Tate.
Bonus audio: The Kennedy Dream "A Genuine Peace" (2:35 mp3):
We hear excerpts from All the Presidents' Inaugurations:
• Calvin Coolidge— Inaugural Address, Wednesday, March 4, 1925
• Franklin D. Roosevelt— First Inaugural Address, Saturday, March 4, 1933
• Harry S. Truman— Inaugural Address, Thursday, January 20, 1949
• Dwight D. Eisenhower— First Inaugural Address, Tuesday, January 20, 1953
• John F. Kennedy— Inaugural Address, Friday, January 20, 1961
And from John McCain and Barack Obama's September 26 2008 Presidential Debate, Oxford MS.
Writer Dave Eggers helps his brother Bill run for State Representative as a Republican — blood proves thicker than politics, from This American Life.
Slam poet Taylor Mali tells us "How to Write a Political Poem" (CD: Conviction).
Host Sarah Vowell digs "The Garden for Disappointed Politicians," from The Future Dictionary of America. Music by Jeff Arntsen of Racket Ship.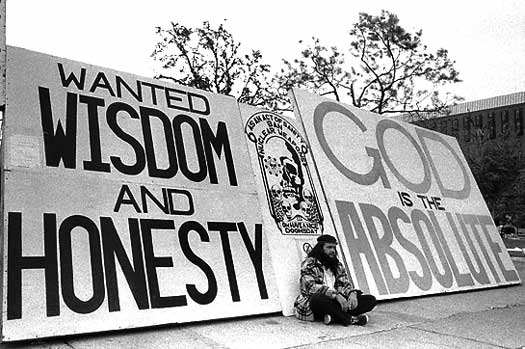 Thomas in Lafayette Square; © 1983 Scott Carrier
Audio artist Jesse Boggs choreographs a bipartisan "WMD Waltz."
And more Presidents' Inaugurations
• Lyndon B. Johnson— Inaugural Address, Wednesday, January 20, 1965
• Richard M. Nixon— Second Inaugural Address, Saturday, January 20, 1973
• Gerald Ford Remarks— On Taking the Oath of Office, Friday Aug. 9, 1974
• Jimmy Carter— Inaugural Address, Thursday, January 20, 1977
• Ronald Reagan— Second Inaugural Address, Monday, January 21, 1985
• George H. W. Bush— Inaugural Address, Friday, January 20, 1989
• Bill Clinton First— Inaugural Address, Thursday, January 20, 1993
• George W. Bush— Inaugural Address, Saturday, January 20, 2001
Audio by Jesse Boggs; video by Trent Harris, "Bushisms" (the cryptomusicology of Presidential patter):