Warga, Jake/Archives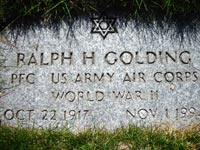 Hearing Voices from NPR®
134 Close to Death: At Life's End
Host: Barrett Golding of Hearing Voices
Airs week of: 2012-03-21
"Close to Death" (52:00 mp3):
People near the process of death and dying:
It takes four seconds to hit the water from the Golden Gate Bridge. A year ago the producer's friend Phil took that fatal jump. They met several years before that when Phil's brother committed suicide (transcript).
"The Man with the White Cane" (1980 / 9:36)
Josh Darsa
Herman Porter, a blind man, slipped unseen beneath a moving subway train: 90 tons of steel and electricity. (Hear Alex Chadwick's eulogize for NPR's pioneering producer: "Josh Darsa Obituary".)
Writer Carmen Delzell visit her grandmother, who broke her hip — not uncommon, says the doctor, for an 89-year-old.
Scott Carrier talks to the family, the ex-husband, the mortuary, the doctors, even the grave digger, in piecing together the memory of a life. Prodcued for New American Radio. (Scott's most recent book is Prisoner of Zion.)
"Kaddish" (1994 / 3:26)
Messages on my the producer's mother's tape machine, found after his father's death; original music by Skyward
. This Kaddish is a mourner's prayer.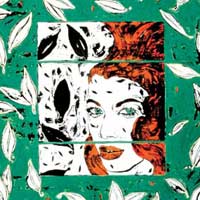 Hearing Voices from NPR®
003 Her Stories: For Women's History Month
Host: Dmae Roberts of Stories1st.org
Airs week of: 2012-02-29 (Originally: 2008-03-19)
"Her Stories" (52:00 mp3):
The Kitchen Sisters go to "Tupperware®" parties.
A supermarket checker checks out her life, in ZBS's radio soap Saratoga Springs.
Jenifir returns "Home From Africa" with all 13 Symptoms of Chronic Peace Corps Withdrawal, produced by Jake Warga.
Host Dmae Roberts has a collage of and about "Sisters."
In a new syntax of whispers and words Susan Stone tells the story of "Ruby" and her husbands.
And Sonia Sanchez (produced by Steve Rowland of Shakespeare Is), Tracie Morris, Jill Battson and Meryn Cadell perform short poems.
Music from Tara Key's Ear & Echo.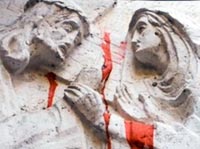 Hearing Voices from NPR®
129 HanukkahChristmashup: Season's Greets and Beats
Host: Barrett Golding of Hearing Voices
Airs week of: 2011-12-21
"HanukkahChristmashup" (52:00 mp3):
Mixes and mashes and seasonal samples, and song stories:
"Christmas Eve In Afghanistan, Again" (2010 / 3:30)
Quil Lawrence
NPR talks to troops in a U.S. military hospital at Bagram Air Base, outside of Kabul. Quil Lawrence interviewed Sergeant Wallace Trahan, Sergeant Aaron Kelly, Sergeant Zachary Scoskie, and Colonel Diane Huey. Mix: Jim Wildman. Music: W.G. Snuffy Walden "The First Noel" Windham Hill Holiday Guitar Collection
.
"Please Be Patient" (2009 / 2:23)
Feist
"Christmas Greeting From Space" (1968 )
Astronaut Frank Borman
From the Apollo 8 capsule, December 24, 1968.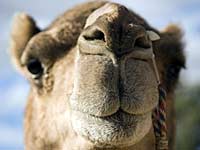 Hearing Voices from NPR®
102 Lost Critters: Dogs, Cats, a Pig, & 1M Camels
Host: Larry Massett of Hearing Voices
Airs week of: 2011-09-21 (Originally: 2010-10-20)
"Lost Critters" (52:00 mp3):
Some Dogs, Some Cats, One Pig, and a Million Camels:
On the race track and on the grill, competing and eating wild camels in the Northern Australia Territories. (Camel photo: Jake Warga)
Leo Grillo locates lost pets in Los Angeles. He cares for animals, thousands of them. Today, his organization, D.E.L.T.A Rescue (Dedication and Everlasting Love to Animals), is the world's largest animal rescue shelter.
Produced by Jay Allison with Cristina Egloff for their series Animals and Other Stories; funded by the National Endowment for the Arts.
A pig is spared the butcher block but lost in the wilds of Washington DC. Blame the Air Force?
A mid-90s visit to Los Alamos National Laboratory in New Mexico. Everyone knows this one of the places where the government developed the first atom bomb during World War II. But our host was interested in Chaos Theory, an elaborate mathematical description of turbulent systems like the weather, and possibly the stock market, and who knows what all else. Chaos Theory was all the rage in Los Alamos then. Along with the theory, it turned out there was also real chaos in Los Alamos. It was slinking up and down the streets late at night in the form of a feral dog. Produced for the radio series SoundPrint.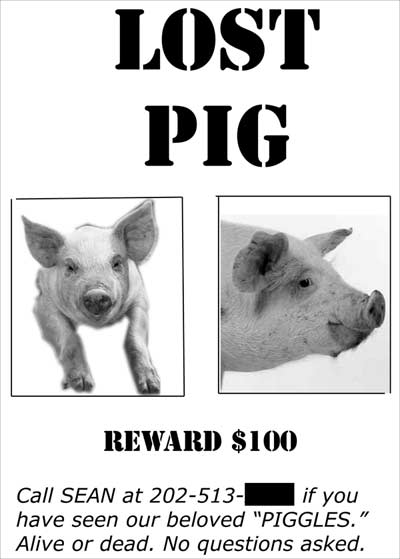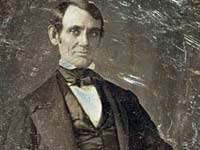 Hearing Voices from NPR®
063 Lincoln Monument: A Civil War
Host: Barrett Golding of Hearing Voices
Airs week of: 2011-06-29 (Originally: 2009-07-01)
"Lincoln Monument" (52:00 mp3):
For Lincoln's birthday bicentennial year and Independence Day, Old Abe, the Civil War, and its still-present aftermath:
The United States Marine Band recorded a "Lincoln Centennial" on February 12 1909 (from A Lincoln Portrait).
Abe's 1860 presidential campaign song was "Lincoln and Liberty;" it's sung for us by Dan Zanes (ex-Del Fuegos, off Parades And Panoramas: 25 Songs Collected By Carl Sandburg For The American Songbag).
"I Heard Lincoln That Day," says Gettysburg eyewitness Walter Rathvon, in archival audio recorded on Lincoln's birthday 1938 by WRUL radio, Boston. Set to an instrumental "Lincoln's Triumph (a Funeral March)," part of the Lincoln Shuffle (by Bryce Dessner, guitarist for The National and Clogs, composed for the great bicentennial site 21st Century Abe, used with their re-mixing blessings).
NPR recreates the "Gettysburg Address," with the words of John Dos Passos read by Noah Adams, and Lincoln's speech read by Lars Hoel; produced by Bob Malesky for NPR's The Sunday Show. More…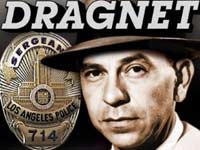 Hearing Voices from NPR®
088 Scene of the Crime: Victims, Cops, and Criminals
Host: Jake Warga of Hearing Voices
Airs week of: 2011-04-13 (Originally: 2010-03-31)
"Scene of the Crime" (52:00 mp3):
There will be blood:
"Weegee interview" (3:04 excerpt)
Mary Margaret McBride
An archival interview with 1950s NYC crime scene photographer, Arthur Fellig (1899-1968), aka, Weegee. SoundPortraits has more of this July 1945 interview by nationally-syndicated talk show host Mary Margaret McBride (WEAF-New York City). (Music: "Angel of Solitude" by Alias.)
Casey (no first name ever revealed) was crime photographer for the fictional Morning Express newspaper. He and reporter Ann Williams snapped shots, tracked criminals, and solved crimes. This excerpt from episode 330 (of a total 431) of the popular half-hour mystery-adventure series aired 1950-03-02.
A short clip from the third episode (1948-10-10) of this NBC show, starring Van Heflin with a script by Milton Geiger based on the stories of Raymond Chandler.
The This American Life producer spends a couple days riding around L.A. with the professional "Crime Scene Cleaners, specializing in homocides, suicides, and accidental deaths."
Jake's in Bangkok and snapping away…
Temple Rules; Bangkok, Thailand: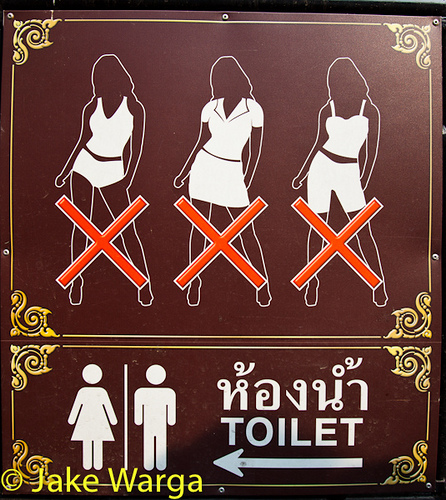 Chastity Belt Michael; Bangkok, Thailand: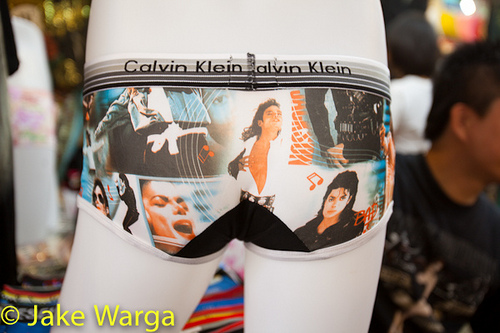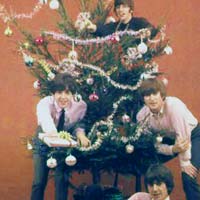 Hearing Voices from NPR®
041 Christmas Mashup: Holy Days & Silent Nights
Host: Barrett Golding of Hearing Voices
Airs week of: 2010-12-22 (Originally: 2008-12-10)
"Christmas Mashup" (52:00 mp3):
Holiday cheer and holiday weird, a mix of lotsa holiday stories, found-sound, and sprinkling of sampled songs:
A home-recording of a "Christmas Gathering 1947″ (4:08 excerpt), on an unlabeled 7″ Wilcox Gay Recordio Disc, was found by Bob Purse. The complete recording is posted at the 365 Days Project, "Christmas Gathering 1947″ (6:32 mp3):
John Beltran remixes Bing Crosby "The First Noel" (5:02), on the compilation Holiday Chill – The Christmas Remixes
.
"Dad and Sam" (4:43) is Jay Allison's story of father and brotherhood, from his series Life Stories. More…