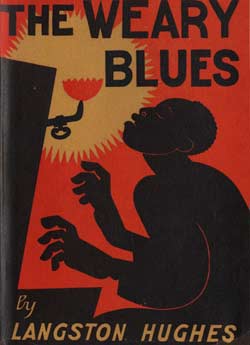 "I tried to write poems like the songs they sang on Seventh Street." —Langston Hughes:
"Same in Blues / Comment on Curb" 1:46 Langston Hughes with Charles Mingus and the Horace Parlan Quintet mp3):

Lucky Psychic Hut has posted the entire Weary Blues
album, Langston Hughes' 1859 spoken-word/jazz collaboration — among the musicians: Leonard Feather, Milt Hinton, and Charles Mingus. Poets.org has more on "The Weary Blues" book and record.
via WFMU.