2008-07-30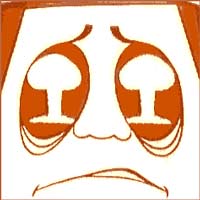 Hearing Voices from NPR®
022 Mushroom Cloud: Tales of the Atomic Age
Host: Larry Massett of Hearing Voices
Airs week of: 2012-08-01 (Originally: 2008-07-30)
Documents of our changing perceptions of weapons of mass destruction:
Bomber pilots and bombing victims, and and Colonel Paul Tibbets, pilot of the Enola Gay in "Enola Alone" by Antenna Theater, mixed by Earwax.
Political speeches and popular songs chart our changing attitudes towards weapons of mass destruction in the "Atomic Age." Residents recall the Nevada and Utah nuclear bomb tests in the 1950s in their "Downwinder Diaries," produced by Claes Andreasson.
Poet Lawrence Ferlinghetti has "Wild Dreams of a New Beginning," an excerpt from "One of These days (or Nights)" produced for radio by Erik Bauersfeld (Bay Area Radio Drama), with sound design by Jim McKee (Earwax), and original music by Wieslaw Pogorzelski.
Americans across the country answer Scott Carrier's question: "What Are You Afraid Of?"
The story of the Big Bang, with a beat, "Page One" by Lemon Jelly.
And selections from "Atomic Platters: Cold War Music from the Golden Age of Homeland Security" compiled by CONELRAD.com (including Slim Galliard's "Atomic Cocktail" (1945), versions of "Jesus Hits Like an Atom Bomb" by Lowell Blanchard & The Valley Trio (1949) and by The Pilgrim Travelers, and 1950-60s Civil Defense public service announcements.
Mushroom Cloud (53:00 mp3):