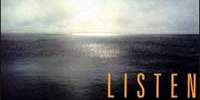 What Santa wants for Christmas.
Broadcast: Dec 25 2003 on NPR Day to DaySeries: WCAI/WNAN Sonic IDs Subjects: Holidays
Profile: What Santa Claus wants for Christmas
December 25, 2003 from Day to Day
ALEX CHADWICK, host: And as we close the program today, we're going to turn once again to the Hearing Voices radio people and find out what Santa had on his wish list this year.
(Soundbite of music) Mr. SANTA CLAUS: You know what Santa would like for Christmas? Nobody ever asks. Santa wants the things that you can't buy. Santa wants friendship, more little kids in the world, more wiser people in the world and snow. You can't buy snow. That's what Santa wants. (Soundbite of laughter) (Soundbite of music) CHADWICK: Santa was recorded by Deborah Medwin for WCAI and WNAN on Cape Cod. (Credits) CHADWICK: Merry Christmas to all. DAY TO DAY is a production of NPR News and Slate.com. I'm Alex Chadwick.
---