Is everybody in?
The ceremony is about to begin...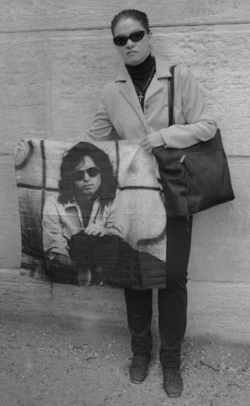 [A Sound-Photo Portrait of the People at the Grave of Jim Morrison (born December 8, 1943; died July 3, 1971). Broadcast on PRI/MPR Savvy Traveler.]
Audio interviews and photographs of the people who pilgrimage to the Pere LaChaise cemetery in Paris to visit the grave of Jim Morrison, the "Doors" lead singer. Since 1997, Professor Mark Neumann, (then) of the University of South Florida Communications Department, has been traveling there to record interviews and make photographic portraits. The pilgrims arrive at Morrison's tomb from many countries. They leave letters, poems, and personal momentoes. Interviews/Photos: Mark Neumann. Producer: Barrett Golding.

Cancel my subscription
to the Resurrection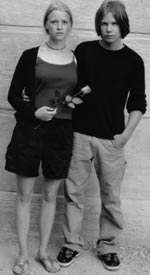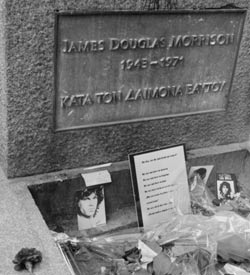 PHOTOS: (clockwise from top left) Niklas Erman, Gothenberg, Sweden; a Brazilian fan; fan at Jim Morrison's gave; Stuff left for Jim; Lizard tattoo; Michelle Campbell, American photographer living in Paris; Couple with rose for Jim; Japanese fan with Jack. All photos taken at Pere-Lachaise cemetery, Paris, France.

Out here we is Stone
Immaculate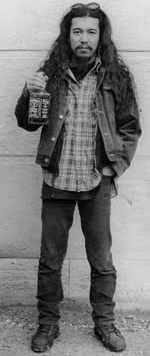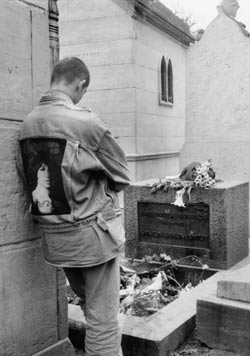 AUDIO INTERVIEWS (by Mark Neumann): 1) Michael Canfield from California lights two cigarettes and puts one on Jim's grave. 2)
Michelle Campbell
has been photographing Door's fans at Pere LaChaise Cemetery for more than a decade. 3) Three army guys, Dave Singleton and brothers Zack and Jason Treadway, are arguing with the guards -- they thought they could drink wine and play guitar at the grave. The guards start increasing their numbers, and I don't want these dudes to get arrested, so I tell them I'll record them outside the cemetery. 4) Herminé Felix is a school teacher from Holland who comes here every year for the anniversary of Jim's death. 5) Niklas Erman, from Gothenberg, Sweden, looks, dresses and acts like Morrison. 5) Derrick Mullens from Henderson is 27, the same age as Jim when he died. Derrick has cancer, was recently divorced and has come to the grave looking for "answers."
When all else fails
We can whip the horse's eyes
And make them cry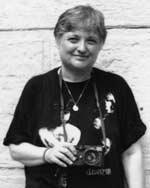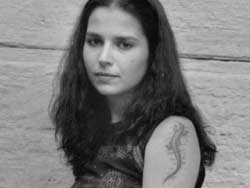 I hope you went out Smiling Like a child
Into the cool remnant of a dream
--Quotes by Jim Morrison