Sonic IDs
Short Sound-Portraits of Montana People & Places
---
Inspiration: Cape and Islands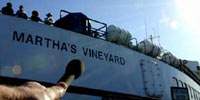 Atlantic Public Media's Cape and Islands Radio conceived the idea of running Sonic IDs: "short portraits and stories that weave thru the broadcast day with the voices, sounds and stories of our region." The Cape's Jay Allison envisioned them as:
Little community vignettes — portraits, anecdotes, oral histories, overheard conversation, short poems, jokes, slices of life — that end with our call letters. Some are pure sound preceded by our favorite word: "Listen." Others are simply the unheralded voices of our neighbors telling something about life.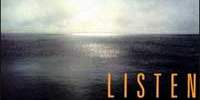 Stations from Missouri to MIT gave 'em a go. NPR ran some on their news magazine, Day to Day.
"Bursts of lush and local life are new stations' trademark" was how pubcasting's newpaper Current introduced Sonic IDs:
They pop up all day long, 30-60-90-second bursts of life. The effect is startling, unexpected. You are listening to news of the world and then, during a pause, an unheralded speaker — a local elder or high school kid or sandwich-maker or scientist — pops in.

Credits
The Montana Sonics in the map above are a collaboration with KGLT-Bozeman.
Support: Humanities Montana, the Corporation for Public Broadcasting (Rural Listener Access Incentive Fund), and the Greater Montana Foundation.