Sonic IDs
Short Sound-Portraits of Montana People & Places
---
Credits
Sonics IDs are a collaboration with KGLT-FM Bozeman.
Support: Humanities Montana, the Corporation for Public Broadcasting, and the Greater Montana Foundation.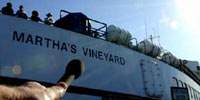 Cape and Islands Radio conceived the idea of running Sonic IDs: "short portraits and stories that weave thru the broadcast day with the voices, sounds and stories of our region." The Cape's Jay Allison envisioned them as:
Little community vignettes — portraits, anecdotes, oral histories, overheard conversation, short poems, jokes, slices of life — that end with our call letters. Some are pure sound preceded by our favorite word: "Listen." Others are simply the unheralded voices of our neighbors telling something about life.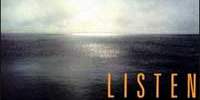 "Bursts of lush and local life are new stations' trademark" was how pubcasting's newpaper Current introduced Sonic IDs:
They pop up all day long, 30-60-90-second bursts of life. The effect is startling, unexpected. You are listening to news of the world and then, during a pause, an unheralded speaker — a local elder or high school kid or sandwich-maker or scientist — pops in.
Stations from Austin to Indiana to Missouri to MIT gave 'em a go. NPR ran some on their news magazine, Day to Day. The above series of Sonics from KGLT-Bozeman is supported by the CPB's Rural Listener Access Incentive Fund.

Jay Allison offers "Sonic Signatures: Tips for Creative Use of Interstitial Time" — part of our Pubradio Writs collection.