2010-03-31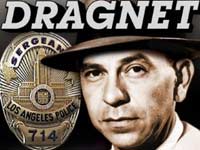 Hearing Voices from NPR®
088 Scene of the Crime: Victims, Cops, and Criminals
Host: Jake Warga of Hearing Voices
Airs week of: 2011-04-13 (Originally: 2010-03-31)
"Scene of the Crime" (52:00 mp3):

There will be blood:
An archival interview with 1950s NYC crime scene photographer, Arthur Fellig (1899-1968), aka, Weegee. SoundPortraits has more of this July 1945 interview by nationally-syndicated talk show host Mary Margaret McBride (WEAF-New York City). (Music: "Angel of Solitude" by Alias.)
Casey (no first name ever revealed) was crime photographer for the fictional Morning Express newspaper. He and reporter Ann Williams snapped shots, tracked criminals, and solved crimes. This excerpt from episode 330 (of a total 431) of the popular half-hour mystery-adventure series aired 1950-03-02.
A short clip from the third episode (1948-10-10) of this NBC show, starring Van Heflin with a script by Milton Geiger based on the stories of Raymond Chandler.
The This American Life producer spends a couple days riding around L.A. with the professional "Crime Scene Cleaners, specializing in homocides, suicides, and accidental deaths."