Mitchell, Jonathan/Archives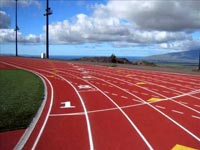 Hearing Voices from NPR®
139 Sports Report: Athletic Endeavor
Host: Barrett Golding of Hearing Voices
Airs week of: 2012-08-22
"Sports Report" (52:00 mp3):
The producer's wife likes to swim at night, far out into the lake. She was taught long ago how to effortlessly, and beautifully, skim across the water. Aired originally on This American Life "Lessons".
Mashup master GHP, aka, Mark Vidler, mixes Queen's sports stadium classic, "We Will Rock You
," with AC/DC, Led Zeppelin, Crowded House and a bit of Beatles, Outkast, and Snoop Dogg. Download off GHP's This Was Pop 2002-2007.
"We Believe We Are Invincible" (9:20)
Ben Rubin
The U.S.A Track and Field Hall of Fame commissioned sound-artist Ben Rubin, of EAR Studio, to make audio art from interviews with athletes.
A gay man gets to know the game. Edited from Mark's essay, Football & the Homosexual Brain.
"Basketball Diary" (1999 / 13:26)
Katie Davis
The producer spent the winter coaching a boys basketball team in her Washington, DC neighborhood. The boys' grades aren't good enough to play for the school, so they join a local church league. And Katie Davis starts more as counselor than coach. Originally aired on NPR. Part of the producers Neighborhood Stories series.
"He Got Game" (1998 / 2:00 excerpt)
From the soundtrack to Spike Lee's film, off the album Power To The People And The Beats – Public Enemy's Greatest Hits [Explicit]
(also: clean version
). Features Voices Of Shabach Community Choir Of Long Island, Stephan Stills and samples from his Buffalo Springfield song, "For What it's Worth
."
Spin class gets personal, with Chet Siegel as Sam, Emily Tarver as Lisa, Ed Herbstman as Kirk. Written collaboratively by The Truth, from a story by Chet Siegel. Special thanks: Peter Clowney, Kerrie Hillman, and Chris Bannon. Recorded at WNYC and on location in New York City. The Truth podcast is produced by Jonathan Mitchell (also on PRX.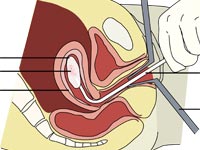 Hearing Voices from NPR®
135 Shades of Gray: Life & Choice
Host: Ahri Golden of Thin Air Media
Airs week of: 2012-04-11
"Shades of Gray" (52:00 mp3):
An audio mosaic about abortion in America:
Pro-choice. Pro-life. Most people have already chosen sides in the ongoing debate, so why revisit the issue? Shades of Gray shares a range of stories told by people young and old who have been directly affected by abortion, instead of the polemics of irreconcilable extremes. It's a carefully crafted audio mosaic and a stark portrayal of the intensely personal nature of our relationship with abortion. This is the fair and frank discussion America rarely has but desperately needs.
Winner of the 2004 Golden Reel for National Documentary. A longer version is at PRX. Produced and original music score by Jonathan Mitchell of The Truth. Co-produced and narrated by Ahri Golden of Thin Air Media.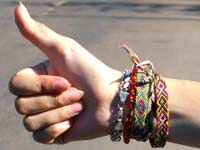 Hearing Voices from NPR®
087 Thumb and Thumber: The Joy of Hitchhiking
Host: Larry Massett of Hearing Voices
Airs week of: 2011-04-06 (Originally: 2010-03-24)
"Thumb and Thumber" (52:00 mp3):
Is hitchhiking the great American adventure sport or just a risky last resort for folks who can't come up with bus fare?:
Hitchhiking was once common, These days it's aquired an aura of danger and desperation. Who wants to take the risk — especially after all those gruesome stories about rapists and serial killers? But occasionally you can still spot some guy stranded on the side of a road, sign out, thumb up, hoping that your car will be his salvation. Is he dangerous? Insane? Or just plain dirty? Maybe we should stop and find out. (PRX)
The Brit duo (Nick Franglen and Fred Deakin) from their album '64-'95, with the voice of William Shatner.
Hitchhiking cross-country with a telegram for the Dalai Llama, a prayer for compassion from the cops, and half your net worth invested in a pair of high-top sneakers.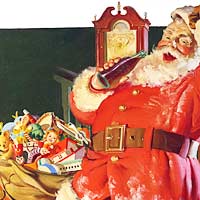 Hearing Voices from NPR®
078 Shopping for Santa: A Season's Greeting
Host: Barrett Golding of Hearing Voices
Airs week of: 2009-12-09
"Shopping for Santa" (52:00 mp3):
Holiday spirits and communal consumption:
We go shopping at "City X," a sound-rich history of America's malls and their creator, architect Victor Gruen (PRX | Radio Lab | 3rd Coast).
The producer, at age 2, sings "Silent Night" with her Dad. A woman homesteader remembers brutal North Dakota winters in the 1920s. Blues legend Brownie McGhee describes homemade Christmas presents. Adi Gevins' father reveals that all New York Santas gain entry through the fire escape. And an Oroville grandfather uses a snow machine to make his plastic Christmas tree even more realistic. Produced for the series A Gathering of Days, with support from the Corporation for Public Broadcasting and KQED-San Francisco. Thanks to Adi Gevins, psychiatrist Ray Posie, John Langstaff: creator of Christmas Revels, and the late Peter Allison for the family recordings.
Eli Boggs, age 3, sings "We Wish You a Merry Christmas". His dad, Jesse Boggs, plays guitar.
Hearing Voices wishes you lotsa Holidays Spirits and Prosperos Anos Nuevos.
Images from Coke Lore. Ads painted by Haddon Sundblom
1942 above, 1951 below: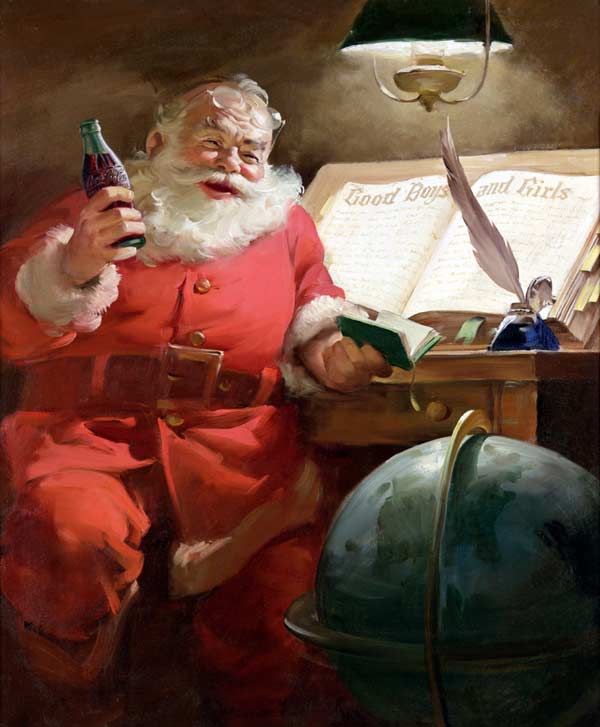 The [Un]Observed is a new Radio Magazine whose stories cross genres, countries and societal subjects.
Try "The Trouble With Rick" by Aussie "media practitioner" Kyla Brettle. She calls her piece a "radiophonic exploration and impressionistic interpretation of how the world spoke to Rick." May sound pretentious, but is a pretty good description of the way she paints her audio portrait:
Walking into a noisy restaurant, Rick Tarulli felt inundated by a barrage of sound — the effect of which was so overwhelming that it made him lose his balance. Every conversation in the room shouted at him, the scrape of knives on plates made his vision jump and he could clearly discern the hum of the fridge out back. Rick knew there was something going wrong inside but couldn't work it out. Neither could his doctors. Three years ago Rick discovered his symptoms were caused by superior canal dehiscence syndrome, a recently diagnosed condition that affects the inner ear.
Other contributors include HV frens Aaron Ximm (aka, quiet american; "Guatanamo Express", Jonathan Mitchell ("Eye Contact"), and, 'course, AnnKara: those females at the forefront of every forward facing futuristic audio feature.
Interested in contributing? Contact them; their ears are wide open:
What we're looking for [is] innovative, engaging and dynamic use of sound as a medium to tell a story. That story can be about a wide range of things, and can be as long or short as the producer would like. The main guideline is in the execution. One of the goals of The [Un]Observed is to move away from traditional, act/track, radio pieces to something where the medium of sound is explored and expanded. The magazine hopes to be a playground of sorts for radio and audio producers to present work they are excited about and proud of. Beyond that, we hope to create an international space where sound makers from all different parts of the world can come together.
via sound Rich and Chadwicks.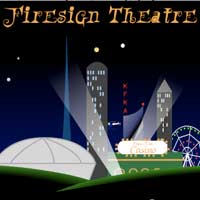 Hearing Voices from NPR®:
004 Comedy with a Beat—
Comic Bits with Music Beats
Host— David Ossman of Firesign Theatre
Airs week of— 2009-04-08 (Originally: 2008-03-26)
Comedy with a Beat (54:00 mp3):
Laughs and lyrics:
Wally Cox yodels. Peter Sellers sings while shaving.
Jack Kerouac croons "Ain"t We Got Fun."
Charles Mingus jazzes up Jean Shepherd"s "The Clown."
Comedian Greg Giraldo is layered over Lazyboy.
"Lenny Bruce Gets Busted" in Jonathan Mitchell"s documentary.
And we hear rare and classic sketches from host David Ossman's Firesign Theatre.
"Underwear Goes Inside the Pants" Lazyboy fea. Greg Giraldo: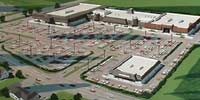 The Radio Lab podcast is re-running HV's "City X" by Jonathan Mitchell, which da Lab rats describe as:
A history of the modern shopping mall through perspectives of people living in a real, yet unnamed, city. Using a sound rich audio mosaic of observations and ruminations, all scored to Muzak, the universal mall experience comes to life, for better or for worse.
"City X" (25:17 mp3):