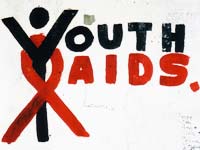 Hearing Voices from NPR®
077 AIDS Diaries: For AIDS Awareness Day
Host: Barrett Golding of Hearing Voices
Airs week of: 2010-11-24 (Originally: 2009-11-25)
"AIDS Diaries" (52:00 mp3):

Portraits of people fighting a plague:
South Africa has been hit hardest with H-I-V/AIDS. Five million people are infected (Avert: SA). One of them, Thembi Ngubane, at nineteen years old, carried a recorder in 2005 to document her life (NPR | PRX). Produced by Joe Richman, edited by Debra George and Ben Shapiro; more of Thembi's story, with an audio-visual gallery, is at AIDSdiary.org.
"Day without Art" (5:02)
Barrett Golding
December 1st is World AIDS Day. In the arts community it also had this other name, DWA.
Poet Kwame Dawes travels his native Jamaica talking about HIV/AIDS. This is part of the hour-program "Live Hope Love: HIV/AIDS in Jamaica" (PRX) Support came from the MAC AIDS Fund, of MAC Cosmetics, and from and PRX, the Public Radio Exchange. Produced by Stephanie Guyer-Stevens and Jack Chance of Outer Voices, for the Pulitzer Center on Crisis Reporting. Their emmy-winning muchomedia website for the project Live Lope Love.
"Positive Family" (3:13)
Joe Plotts
Barbara Bryon of Seattle unknowingly passed the virus to her daughter, Dori, in the womb. Dori considers her mother "her number one hero." She suffers from numerous disabilities, a result of oppportunistic infections that she's faced in the past 19 years. Dori passed away September 2004. Produced for The Vernacular Project.
"Memory Box" (3:38)
Sandra Rattley
African AIDS orphans keep their parents' memories alive within "memory books" and "memory boxes," keepsakes that help children orphaned by the AIDS virus to remember their parents. Abiola Tilley-Gyado of Plan International and AIDS workers Jonathan Morgan and Kylie Thomas describe what's kept inside. The interviews came courtesy of Plan InternationalBush Radio of South Africa, produced for the Africa Learning Channel.
Thembi Ngubane (AIDS Diary.) died June 2009. Radio Diaires' Joe Richman prepared a memorial (NPR). The memorial service was held a small church in Thembi's township, Khayelitsha. Mourners sang "Asoze Saphela Amandla," the song she sings at the end of her diary, "Never Give Up," which has become an AIDS anthem in South Africa.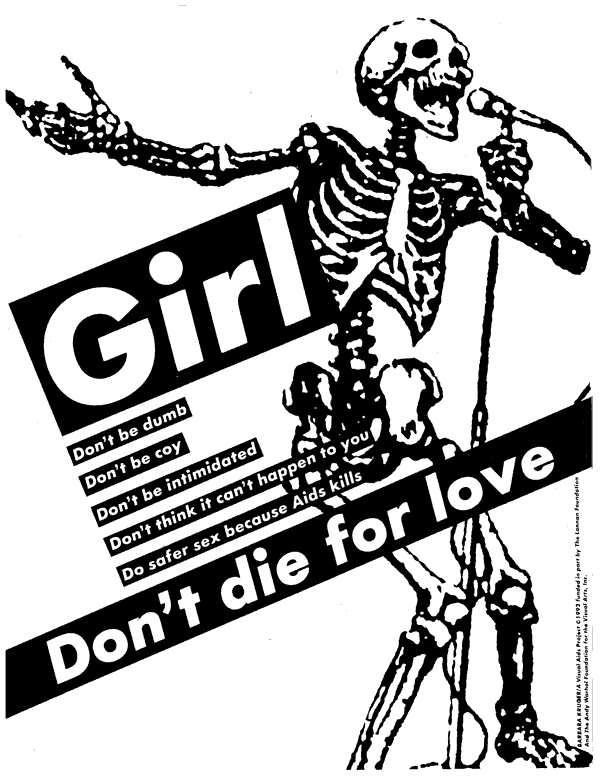 DWA Broadside by Barbara Kruger