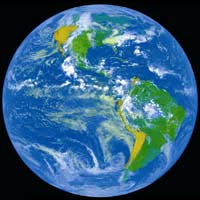 Hearing Voices from NPR®
007 The Earth Sings: For Earth Day
Host: Dmae Roberts of Stories1st.org
Airs week of: 2012-04-18 (Originally: 2008-04-16)
The Earth Sings (53:00 mp3):

Host Dmae Roberts of of Stories1st.org, for Earth Day, presents Sounds for and from Mother Earth:
The Quiet American takes an audio trek through Nepal"s "Annapurna" Circuit.
Host Dmae Roberts records Maori music and culture. We hear Pulse of the Planet's "Extraordinary Sounds From the Natural World."
And from Gregg McVicar and the Earthsongs series: Sioux Soprano Bonnie Jo Hunt layers opera over insects (on Robbie Robertson's Music for the Native Americans), and the band Pamyua mimics creature calls.