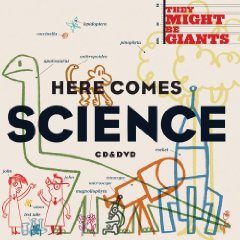 My hometown houses the Museum of the Rockies with "one of the finest paleontology collections in North America." Several dinosaur diggers are frens of mine.
So was happy to hear their career glorified on They Might Be Giants new double kids CD/DVD Here Comes Science. The song is "I Am a Paleontologist (with Danny Weinkauf)" (2:32 mp3):
Another TMBG sci-song: "Electric Car"
They Might Be Giants (vocals: Robin Goldwasser)
via Some Velvet Blog.