2011-02-24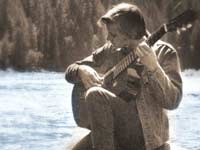 Hearing Voices from NPR®
111 Guitar Heroes: Pickers, Pluckers, Players
Host: Barrett Golding of Hearing Voices
Airs week of: 2011-02-23
"Guitar Heroes" (52:00 mp3):

From the original big bad bluesman to a Master Class with classical guitarist Christopher Parkening: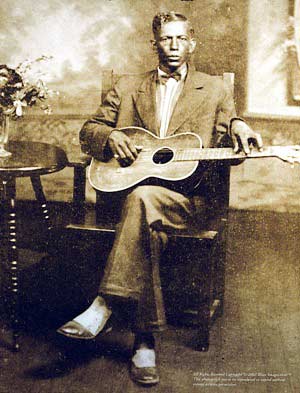 The legend is of a shadowy soul traveling the countryside as singer, preacher, outlaw, teacher, of a hard boozin', brawlin', womanizin' Blues Man. Well, that man had a name: Charley Patton, born around 1890 in the heart of the delta.
We hear interviews with people who played with Patton, David "Honeyboy" Edwards, and archival tape from Booker Miller (interviewed By Gayle Dean Wardlow), Roebuck 'Pops' Staples, and Howlin' Wolf. And we talk to musician Corey Harris and authors Jim O'Neal (Living Blues Magazine) and Francis Davis (History of the Blues: The Roots, the Music, the People: From Charley Patton to Robert Cray
).