Hearing Voices from NPR®
039 Portrait of a Plague: For AIDS Awareness Day
Host: Joe Richman of Radio Diaries
Airs week of: 2011-11-30 (Originally: 2008-11-26)
"Portrait of a Plague" (52:00 mp3):

W.H.O. World AIDS Day


The 1st of December

A Day Without Art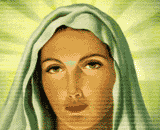 Sister Agnes Ramashiga makes her rounds at Baragwanath Hospital in Soweto; 2000 patients check in daily, half are HIV positive. It's "Just Another Day At the Biggest Hospital In the World," a Radio Diaries by Joe Richman & Sue Johnson (Picture-Projects).
HIV-Positive teenagers, Tanya, Mark, and Tenisha, record audio diaries about living "The Positive Life"; produced by by Stephen Smith & Stephanie Curtis for American RadioWorks (photos and journals at ARW).)
Poet Lisa Buscani is "Counting" on her mom's health advice, from the book Jangle and the CD Word Up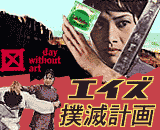 And Trouble Came: An African AIDS Diary (CD at Arkiv Music) by Laura Kaminsky is a compositon for viola, cello, piano, and for a narrator, reciting poems, biblical verse, and stories of Tamakloe, a warrior, tailor, and AIDS victim.
AIDS once meant death. Now improved treatments keep HIV-positive people alive for decides. So what's that like, being brought back from the dead; as when Jesus revived his dead friend "Lazarus;" by Krandall Kraus from his book Book: It's Never About What It's About.
"Letters to Butchie" are a dying mother's writings to a son she'll never see, produced by Dave Isay Sound Portraits (music: Nick Drake).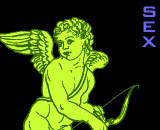 Web Resources:
CDC (USA), Critcal Path, AVERT (UK), UN AIDS, Know HIV/AIDS, AIDS Diary, Visual AIDS.
Animations from Creative Time- Day Without Art: Web Action, top to bottom:
Ben Benjamin- Superbad & Chisato Uyeki- Chisa, Guthrie Dolin, Yoshi Sodeoka- Soundtoys, Friederike Paetzold- Iconogene, Lance Arthur of Glassdog.

.