Golding, Barrett/Archives
Independent Audio Producer since 1983. Works have been broadcast by NPR, PRI, BBC, CBC, VOA and CBS on All Things Considered, (the Peabody Award winning) Lost & Found Sound ("Natural Radio" and "Voices from the Dust Bowl"), CBS Radio's The Osgood Files (hosted by Charles Osgood), NPR The DNA Files w/ John Hockenberry (duPont-Columbia Silver Baton winner), Morning Edition, Marketplace, Weekend America, SoundPrint, New American Radio, Performance Today, Beyond Computers, Living on Earth, High Plains News Service, Outfront, and This American Life.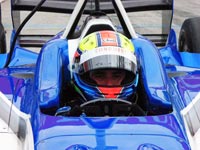 Hearing Voices from NPR®
121 Engine Overdrive: Ode to Internal Combustion
Host: Barrett Golding of Hearing Voices
Airs week of: 2011-08-24
"Engine Overdrive" (52:00 mp3):
Ride, rev, race, the society of over-sized cylinders:
A short symphony in pistons and rings, made from tractors recorded at the Reidsville, NC Antique Engine Show. All sounds are actual engines; the piece has no instruments or effects. Paul Overton is at: Dude Craft | Every Day is Awesome | PRX.
A pre-race prayer delivered at the Nascar Nationwide series race in Nashville TN July 23, 2011. Boogity Boogity Boogity Amen.

"Drag Racing" & "Wildgirl1″ (2004 / 1:39 & 1:15)
Big Stick
HV is crazy about the songs and sonics by the band Big Stick (aka,Drag Racing Underground). We start with a couple cuts from their CD Hot from the Strip! — "Drag Racing" is a re-issue of their 80s classic, and we hear excerpts from "Wildgirl's Rockin' Racing," a Saturday night WFMU radio show.
The ethanol-injected noise of cars, drivers, and fans at the annual Toyota Grand Prix of Long Beach, an ocean-side street race with top pro race-car drivers from around the globe. One-hundred-and-eighty thousand aficionados gather around a two mile course of Fast & Loud in downtown LB — 186mph avg, 200+ on the straightaways. Co-recorded by Joe Skyward.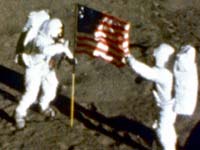 Hearing Voices from NPR®
064 Outer Space: Moon and Beyond
Host: Barrett Golding of Hearing Voices
Airs week of: 2009-07-15 (Originally: -0-0)
"Outer Space" (52:00 mp3):
For the anniversary of the first Man on the Moon, July 20th 1969:
"Exploration" (3:25) is put to music by The Karminsky Experience from The Power Of Suggestion (2003).
In the early 1960's, the United States was losing the Space Race. The first satellite in was the USSR's Sputnik, 1957. The first human in space was Soviet cosmonaut Yuri Gagarin, April 1961. The next month President JFK made a Special Address to the US Congress (2:10), that started the program which landed us on the moon eight years later.
"President John Kennedy's Special Message to the Congress on Urgent National Needs, May 25, 1961″
"Zero G, and I Feel Fine" (6:01) transmissions are from the Mercury, Gemini and Apollo missions, with music by Jeff Artnsen of Racket Ship.
A women dreams of a visitor from the "Third Planet" (2:14) by Bisophere.
The "Last Man on the Moon" (2:41) are Apollo 17 astronauts Ronald Evans, Eugene Cernan, and Harrison Schmitt. They left the lunar surface December 1972. No one's been back since. The music was by Jeff Arntsen.
A President has a distorted phone conversation with an underwater spaceman in "LBJ & the Helium Filled Astronaut" (7:21). Commander Scott Carpenter spent thirty days in the ocean at a depth of 200 feet as part of the Navy's SeaLab project. This 1964 tape of helium speech comes to us from Larry Massett and Lost and Found Sound. More…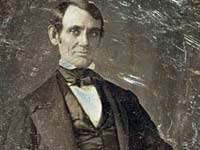 Hearing Voices from NPR®
063 Lincoln Monument: A Civil War
Host: Barrett Golding of Hearing Voices
Airs week of: 2011-06-29 (Originally: 2009-07-01)
"Lincoln Monument" (52:00 mp3):
For Lincoln's birthday bicentennial year and Independence Day, Old Abe, the Civil War, and its still-present aftermath:
The United States Marine Band recorded a "Lincoln Centennial" on February 12 1909 (from A Lincoln Portrait).
Abe's 1860 presidential campaign song was "Lincoln and Liberty;" it's sung for us by Dan Zanes (ex-Del Fuegos, off Parades And Panoramas: 25 Songs Collected By Carl Sandburg For The American Songbag).
"I Heard Lincoln That Day," says Gettysburg eyewitness Walter Rathvon, in archival audio recorded on Lincoln's birthday 1938 by WRUL radio, Boston. Set to an instrumental "Lincoln's Triumph (a Funeral March)," part of the Lincoln Shuffle (by Bryce Dessner, guitarist for The National and Clogs, composed for the great bicentennial site 21st Century Abe, used with their re-mixing blessings).
NPR recreates the "Gettysburg Address," with the words of John Dos Passos read by Noah Adams, and Lincoln's speech read by Lars Hoel; produced by Bob Malesky for NPR's The Sunday Show. More…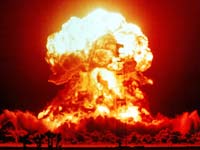 Hearing Voices from NPR®
117 War Torn: Weapons-grade Radio
Host: Barrett Golding of Hearing Voices
Airs week of: 2011-06-08
"War Torn" (52:00 mp3):
A weapons-grade hour of wartime radio. The people who start the fight, and the people who pay the price:
From the British prime minister's speech to the House of Commons, June 4 1940, preceding the Battle of Britain:
We shall fight in France, we shall fight on the seas and oceans, we shall fight with growing confidence and growing strength in the air, we shall defend our island, whatever the cost may be, we shall fight on the beaches, we shall fight on the landing grounds, we shall fight in the fields and in the streets, we shall fight in the hills; we shall never surrender.
From the benefit CD Path To Zero – A Prayer Cycle
I(video below). Proceeds go to Global Zero, an international organization dedicated to nuclear disarmament. Some voices on the album: Sting (on "Atomic Mother"), Robert Downey Jr., Sinead O'Connor, Jonathan Davis of Korn, Jon Anderson of Yes, Angelique Kidjo, and Pakistan's Rahat Fateh Ali Khan; along with archival tape, including a previously unreleased recording of Jim Morrison, performing a poem on the plight of Native Americans in Los Alamos, New Mexico. (Face: Prayer Cycle | Space: Jonathan Elias.), and J. Robert Oppenheimer, "I am become death, the destroyer of worlds."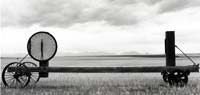 The recollections of Hiroshima survivor Kaz Suyeishi, rendered by two young Japanese woman, Kazuka and Kiyo. Alvin Huntsman performed the improvisational music by banging, scraping, and bowing several large sculptures by Gary Bates, including the "Wind Wagon," a 35-foot multi-stringed banjo-like structure.
From The Poetry Of Carl Sandburg, an out-of-print Caedmon Audio collection. Background sounds: Mazen Kerbaj "Starry Night" (info below).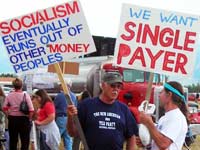 Hearing Voices from NPR®
085 Protest: At the National Mall & Town Halls
Host: Barrett Golding of Hearing Voices
Airs week of: 2011-03-23 (Originally: 2010-02-24)
"Protest" (52:00 mp3):
Protest may be new to some parts of the world, but in America, complaining about the government is a national pastime. We hear protest music and mashups; we go to protest marches, from Vietnam War era actions on the National Mall, to modern-day Tea Parties and Town Halls:
"Town Halls 2009″ (2:05)
Barrett Golding
Protest used to be mainly for the young and left-leaning, but recently older right-wingers have joined the party — the Tea Party. When Congressmen went home in 2009, this is what they heard from constituents. Music: Jeff Arntsen, mix: Robin Wise, audio: excerpted from YouTube videos.
A sound collage of protests and protest music over the past 40 years
The popular Burmese rock band Iron Cross is using music to challenge the nation's infamously repressive regime. In the great tradition of rock and roll, Iron Cross is taking on Burma's military government with song.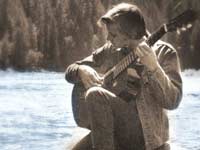 Hearing Voices from NPR®
111 Guitar Heroes: Pickers, Pluckers, Players
Host: Barrett Golding of Hearing Voices
Airs week of: 2011-02-23
"Guitar Heroes" (52:00 mp3):
From the original big bad bluesman to a Master Class with classical guitarist Christopher Parkening: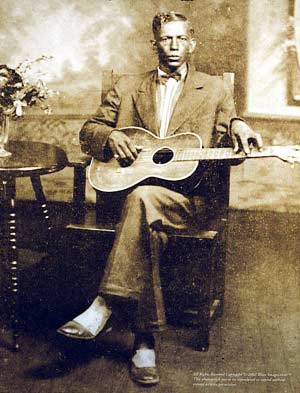 The legend is of a shadowy soul traveling the countryside as singer, preacher, outlaw, teacher, of a hard boozin', brawlin', womanizin' Blues Man. Well, that man had a name: Charley Patton, born around 1890 in the heart of the delta.
We hear interviews with people who played with Patton, David "Honeyboy" Edwards, and archival tape from Booker Miller (interviewed By Gayle Dean Wardlow), Roebuck 'Pops' Staples, and Howlin' Wolf. And we talk to musician Corey Harris and authors Jim O'Neal (Living Blues Magazine) and Francis Davis (History of the Blues: The Roots, the Music, the People: From Charley Patton to Robert Cray
).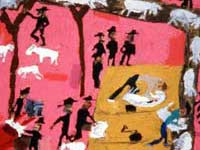 Hearing Voices from NPR®
053 Ranchers: Life, Death, Land, and Livestock
Host: Barrett Golding of Hearing Voices
Airs week of: 2011-02-09 (Originally: 2009-03-18)
"Ranchers" (52:00 mp3):
Cattle and sheep, wool and meat:
Our host documents a year on a Roxanne Linderman's Montana sheep ranch, raising, lambing, herding, shearing, and selling sheep.
Click thru our audio-viz gallery of sheep-shearer Jerry Iverson's ranch paintings.
Composer Phillip Bimstien made music with the voice of his neighbor, a Rockville, Utah cattleman, in "Garland Hirschi's Cows
," (Starkland 1997).
"Lili's Farm" (4:00 excerpt)
Lili Olsen, 3-years-old, takes us around her New Hampshire farm, recorded by Jason Rayles.
The late Attilio Genasci, interviewed for this story at age 97, held onto his California alpine-valley cattle ranch. Produced for the Nature Conservancy's Stories from Heart of the Land and Saving the Sierra.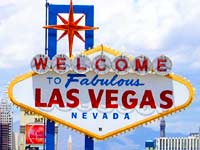 Hearing Voices from NPR®
084 Place Your Bets: What Happens in Vegas
Host: Alex Chadwick of Conservation Sound
Airs week of: 2011-01-26 (Originally: 2010-02-17)
"Place Your Bets" (52:00 mp3):
We play keno, cards and craps in Sin City:
"Lost Wages" (6:53)
Scott Carrier
Up all night in America's gambling Mecca: Vegas, baby.
A classical composition, in three parts, for strings, winds, and an interview with Tom Martinet, who trained to be a priest, but, instead, started working Nevada dice tables. Premiered 1997 in Vegas, performed by Sierra Wind Quintet. Re-released on PKB's 2006 Larkin Gifford's Harmonica.
"Poker at the Ox" (9:54)
Alex Chadwick
An NPR hosts pits his wits against the regulars at a downtown small-town casino. Guess who wins. Produced by Carolyn Jensen; sound engineer by Michael Schweppe.
"Old Gambler" (7:07)
Joe Frank
An excerpt from Joe's hour "Zen" in his series The Other Side. What happened in Vegas… definitely didn't stay in Vegas. Getting on the wrong side of Sin City's collection crew.
"Bass Keno" (8:18)
Jazz bassist Kelly Roberti (David Murray Quintet) lost his bass to the keno machines. He kicked the habit; the scars remain, but the bass is back. Kelly was a 2010 Governor's Arts Awards winner.
"Lock It Up" (5:56)
John Ridley
A radio drama written for Ridley's 2001 LA Series on NPR Morning Edition. Performers are Bob Wisdom, Yang Chee, and Jim Wallace (script).
Above photo of the Las Vegas sign by Kcferret, June 2005.