Scott Carrier's new book is out: Prisoner of Zion: Muslims, Mormons and Other Misadventures
.
It's required reading for anyone interested in interpreting foriegn policy, or in the act of writing itself.
"In a series of remarkable essays, Carrier, raised among Mormons, noted similarities in the beliefs and practices of the Taliban and the Utah church, stressing the fundamentalist pledge of obedience to authority, and revelations and visions from God to a "Chosen people." Carrier is alternately humorous and serious about the reports from Afghanistan, its people, its culture, and the heavy fighting."
—Publishers Weekly
The Prisoner of Zion website is flush with supporting audio and visuals, such as: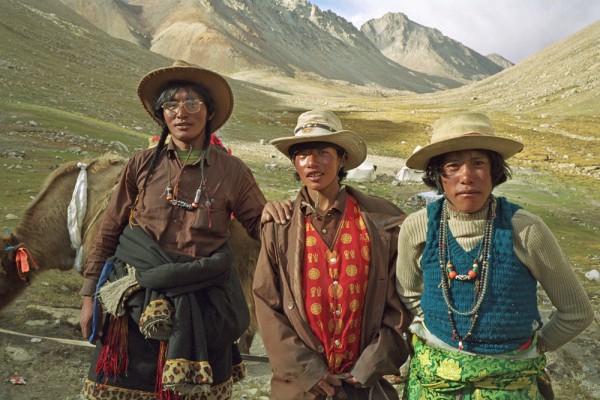 and:
Scott's HV hour: Prisoner of Zion.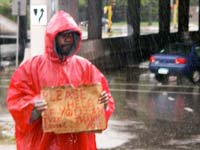 Hearing Voices from NPR®
116 Homeless: Living on the Streets
Host: Barrett Golding of Hearing Voices
Airs week of: 2012-09-19 (Originally: 2011-06-01)
"Homeless" (52:00 mp3):
The voices of people who were or are homeless:
Land of 10K Homeless is a Minneapolis music-audio documentary project by Voices of the Streets, "An Artistic Portrayal of Homelessness in Minnesota." Thier "website of artistic activism provides a space for the disadvantaged to share their stories." Producer Danny Burke created this mix of the main theme, blended with interviews with individuals staying at a family shelter in Minneapolis.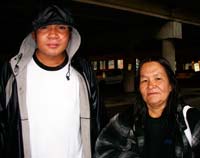 The string arrangement was written and produced by Brian J. Casey and Danny Burke of the Skeptics, and performed by the Arlington String Quartet (Matthew Knippel, cello; Conor O' Brien, violin; Gabriel Platica, violin).
After leaving the Marines, George Hill became addicted to drugs and alcohol. He soon found himself on the streets of Los Angeles, homeless for 12 years. But the kindness of another homeless man changed everything. Hill is now off the streets, working for the U.S. Department of Veterans Affairs, and pursuing a computer information systems degree at Cal State University. Recorded in Santa Monica, CA; part of StoryCorps' Griot Initiative.
A portrait of the self-named, Crazy John, who lives on the streets of Austin, Texas. He tells writer Carmen Delzell about his life. Carmen was homeless for a couple of years in the early 1990s. This piece was made after she got on her feet and was living in Austin. Produced by Jay Allison (PRX).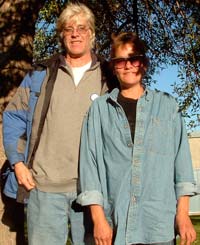 "Bill Speaks" (2008 / 2:24)
The Land of 10,000 Homeless
An interview with Bill, recorded near the Dorothy Day Center homeless shelter, St. Paul MN. Andrew Turpening, the Land of 10K Homeless Artistic Director, composed the music and produced the piece.
The producer spends a night at a church homeless shelter in Washington DC.
A profile of life on the streets for homeless youth told through the experiences of 21-year-old Miracle Draven, Portland OR. Original music by Craze MC. (Longer version at PRX).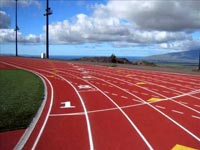 Hearing Voices from NPR®
139 Sports Report: Athletic Endeavor
Host: Barrett Golding of Hearing Voices
Airs week of: 2012-08-22
"Sports Report" (52:00 mp3):
The producer's wife likes to swim at night, far out into the lake. She was taught long ago how to effortlessly, and beautifully, skim across the water. Aired originally on This American Life "Lessons".
Mashup master GHP, aka, Mark Vidler, mixes Queen's sports stadium classic, "We Will Rock You
," with AC/DC, Led Zeppelin, Crowded House and a bit of Beatles, Outkast, and Snoop Dogg. Download off GHP's This Was Pop 2002-2007.
"We Believe We Are Invincible" (9:20)
Ben Rubin
The U.S.A Track and Field Hall of Fame commissioned sound-artist Ben Rubin, of EAR Studio, to make audio art from interviews with athletes.
A gay man gets to know the game. Edited from Mark's essay, Football & the Homosexual Brain.
"Basketball Diary" (1999 / 13:26)
Katie Davis
The producer spent the winter coaching a boys basketball team in her Washington, DC neighborhood. The boys' grades aren't good enough to play for the school, so they join a local church league. And Katie Davis starts more as counselor than coach. Originally aired on NPR. Part of the producers Neighborhood Stories series.
"He Got Game" (1998 / 2:00 excerpt)
From the soundtrack to Spike Lee's film, off the album Power To The People And The Beats – Public Enemy's Greatest Hits [Explicit]
(also: clean version
). Features Voices Of Shabach Community Choir Of Long Island, Stephan Stills and samples from his Buffalo Springfield song, "For What it's Worth
."
Spin class gets personal, with Chet Siegel as Sam, Emily Tarver as Lisa, Ed Herbstman as Kirk. Written collaboratively by The Truth, from a story by Chet Siegel. Special thanks: Peter Clowney, Kerrie Hillman, and Chris Bannon. Recorded at WNYC and on location in New York City. The Truth podcast is produced by Jonathan Mitchell (also on PRX.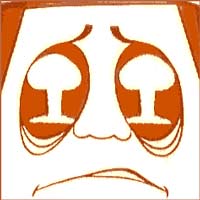 Hearing Voices from NPR®
022 Mushroom Cloud: Tales of the Atomic Age
Host: Larry Massett of Hearing Voices
Airs week of: 2012-08-01 (Originally: 2008-07-30)
Documents of our changing perceptions of weapons of mass destruction:
Bomber pilots and bombing victims, and and Colonel Paul Tibbets, pilot of the Enola Gay in "Enola Alone" by Antenna Theater, mixed by Earwax.
Political speeches and popular songs chart our changing attitudes towards weapons of mass destruction in the "Atomic Age." Residents recall the Nevada and Utah nuclear bomb tests in the 1950s in their "Downwinder Diaries," produced by Claes Andreasson.
Poet Lawrence Ferlinghetti has "Wild Dreams of a New Beginning," an excerpt from "One of These days (or Nights)" produced for radio by Erik Bauersfeld (Bay Area Radio Drama), with sound design by Jim McKee (Earwax), and original music by Wieslaw Pogorzelski.
Americans across the country answer Scott Carrier's question: "What Are You Afraid Of?"
The story of the Big Bang, with a beat, "Page One" by Lemon Jelly.
And selections from "Atomic Platters: Cold War Music from the Golden Age of Homeland Security" compiled by CONELRAD.com (including Slim Galliard's "Atomic Cocktail" (1945), versions of "Jesus Hits Like an Atom Bomb" by Lowell Blanchard & The Valley Trio (1949) and by The Pilgrim Travelers, and 1950-60s Civil Defense public service announcements.
Mushroom Cloud (53:00 mp3):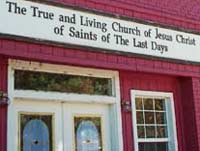 Hearing Voices from NPR®
110 Mormon Fringe: Life with Latter Day Saints
Host: Barrett Golding of Hearing Voices
Airs week of: 2012-07-25 (Originally: 2011-02-16)
"Mormon Fringe" (52:00 mp3):
Polygamists, Polynesians, and Indian Israelites:
Mormons believe Native Americans are descendants of the ancient House of Israel. It's a Mormon mission to bring them back to the Kingdom of God. So they brought children, mostly Navajo, from their reservation homes, and placed them in Mormon foster families across the West. From 1954 to 1996, more than 20,000 kids went through the Indian Student Placement Program. Producer Kate Davidson spent a year interviewing people about their experiences. Her story, edited by Deb George, ran on the Worlds of Difference series from Homeland Productions.
"Take the road toward the top secret army base. Go past Muskrat Spring until you get near Salt Mountain." A statue of a Hawaiian chief overlooks the Utah desert, with a plaque reading: "Ua mau ke ea o ka aina i ka pono. Ua mau ke ea o ka aina i ka pono," the motto of the kingdom of Hawaii: "The life of the land is perpetuated in righteousness." A tale of two states, lost tribes, and the Polynesians of Skull Valley who named their town, Iosepa, after Joseph Smith III.
Members of the polygymous True and Living Church of Jesus Christ of Saints of the Last Days were excommunicated by The Church of Jesus Christ of Latter-day Saints, not for plural marriage, but because the TLC called the LDS elders the agents of Satan. Then the sect split again, over how many wives can be in a husband's bed. Scott Carrier spends time in the Last Days of Manti, Utah. Produced for This American Life "Factions."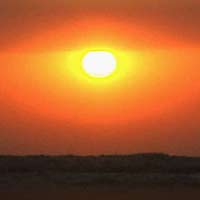 Hearing Voices from NPR®
025 Heat: Lazy-Hazy-Crazy Days of Summer
Host: Scott Carrier of Hearing Voices
Airs week of: 2012-07-11 (Originally: 2008-08-20)
"Heat" (52:00 mp3):
Five symptoms of heat fatigue:
A sound-poem for "Dead of Summer" in the city by Marjorie Van Halteren and Lou Giansante, read by Russell Horton.
Tuscon residents reflect the desert "Heat," with author Charles Bowden, poet Ofelia Zepeda, and music by Steve Roach; produced by Jeff Rice.
The perfection of family, a crippled man on a blind man's back, and a collective scream of "I'm not dead," sweat it out in Joe Frank's "Summer Notes."
Cats pulling pianos are "The Little Heroes" in John Rieger's Dance on Warning series.
And host Scott Carrier takes a long hot cross-country drive down "Highway 50," the loneliest road in America.
Music by The Lovin' Spoonful and Flying Lizards.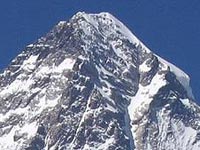 Hearing Voices from NPR®
137 In the Mountains: Towards the Summit
Host: Barrett Golding of Hearing Voices
Airs week of: 2012-06-20
"In the Mountains" (52:00 mp3):
Heading towards the summit:
Field recordings in the Annapurna region of Nepal near Tibet, including a ceremony for the Buddha's birthday, a few donkey trains passing in a cacophony of melodious bells; and a five-foot prayer wheel in a Buddhist gompa in Marpha.
From NPR Radio Expeditions, hidden deep in the woods of the Payette National Forest are the terraced remnants of the "Ah Toy Garden" (near the town of Warren, Idaho), now on the National Register of Historic Places. Produced by Carolyn Jensen Chadwick with sound desgin by Michael Scweppe.
When most people are headed to the beach, our producer heads for the ski slopes near his home in Utah. The goal is to find a combination of freezing and thawing in the late spring that gives the mountain snow pack the singular spring skiing experience(on PRX | on NPR).
Attempting to climb the world's most deadly and second highest demands extreme gear, training, timing, preparation, and a carefully selected team. Joe Frank eschews every bit of that: why make so easy? Excepted from Joe's hour, Mountain Rain, available on CD and as an MP3. Music: "Buried At Sea" MC 900 Ft Jesus, One Step Ahead of the Spider.
K2 photo courtesy: Kevin Mayea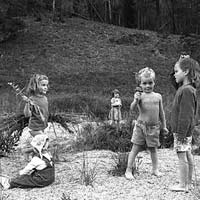 Hearing Voices from NPR®
015 Father Figures: For Father's Day
Host: Jay Allison of Transom.org
Airs week of: 2012-06-13 (Originally: 2008-06-11)
Father Figures (54:00 mp3):
Paternal praise, pride, disappointment and love:
Scott Carrier gives his son Milo a "Ski Lesson."
From Animals and Other Stories we hear "Reflections of Fathers," aka, Bugs & Dads (producers: Jay Allison & Christina Egloff, music: Ben Verdery & Rie Schmidt).
Comic strip artist Lynda Barry wishes her divorced dad a "Happy Father's Day."
A doctor tells his daughter about her granddad in "StoryCorps- Dr. William Weaver."
"Grilling Me Softly" is how host Jay Allison describes his daughter's questions about his love life.
Dan Robb's family remembers the day "Dad's Moving Out" (from Jay Allison's Life Stories).
"Doc Merrick" and daughter Viki go through some girl problems.
David Greenberger tells David Cobb's story "Because of Dad" (music performed by Bangalore, composed by Phil Kaplan).
Deirdre Sullivan's father advises "Always Go to the Funeral" (from This I Believe).
And Dave Masch wants to be "A Better Father" (produced by Viki Merrick).. Photo © Scott Carrrier.