HV Series- Weekly Hours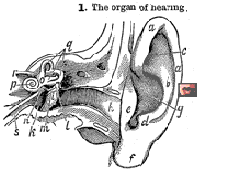 Hearing Voices from NPR® is an hour of The Best of Public Radio: a sixty-minute stream of "driveway moments" connected by a weekly theme, with the help of a guest host.
Each episode mixes broadcasts, podcasts, sound-portraits, slam poets, docs, radio dramas, features, and found-sound. One-hundred+ stations all already on board. Listen to mp3s of past episodes, d/l our podcast, and revel in adventurous audio.
Here's the Good, Bad & Ugly of what listeners are saying (in our Pubradio Survey):
• Thank you for this show, i DEEPLY love it!

• wnyc is crazy not to give you a better time

• the web site is pretty difficult to navigate. I'd go for a more user friendly redesign…

• You should have lots more from Ben Adair. He's awesome!

• I found your GREAT program by chance. Heard the Sarah Vowell (Moving Home) piece and thot it was a This American Life repeat, blah, blah, blah. Immediately I looked for more info. Website? Podcasts? And found a great website: graphics, layout, info., and most importantly "podcast downloads" etc.! Immediately subscribed to you via iTunes and your email newsletter. You're a keeper. I'm infatuated.

• Don't get your show in Philadelphia, found the podcast and LOVE IT! My favorites so far are Crossing Borders and Heat. Thanks!

• More Scott Carrier, please!

• Just heard this on NPR yesterday and wow, I can't believe I didn't know about this sooner! Great stuff!

• fascinating, excellent and always enjoyable.

• "Hearing Voices" now my favorite of all NPR shows. I appreciate how hard it is to hit a homerun every week in terms of strong topic and strength of pieces. Keep up the great work.

• I' ve only recently discovered Hearing Voices. Extremely glad I did — it's radio doing what radio does best. Thank you.

• Your sound mixing: distracting! Voice plus a background of found sounds and/or music could be done better- could be more nuanced. I frequently find the mix so ugly that I switch to another station until I think the cacaphony has ended.

• I love your show… can't find enough good things to say about it. I listen to it while lying in bed on Sunday mornings, before my husband or the baby wakes up, and it slowly brings me to the surface from the depths of sleep.

• just heard hearing voices today for, i think, the first time. awesome! will listen A LOT more.

• re: HEARVOX NEWS > 1968 HV-035 Most of sixty-eight I missed After Robert Kennedy was assassinated, I had orders to Nam. Listening to Hearing Voices from NPR tonight, I had tears again and again, like my grandmother usta did I cry alittlebit alot now, but alotta times now it's hope It's the chance for change, I get high hope from Obama.

• I couldn't imagine radio without NPR, thank you so much for all you do. Some day I'll be able to afford a contribution, but for now all I have is a most sincere thank you.

• I love your series! I look forward to every new episode that comes up on my ipod. It is enlightening and entertaining. Keep it up!

• Hearing Voices, universally, is a wonder . . .

• Nov. 9 program–couldn't stand to llisten to this garbage with some dumb song about Picasso. Ironically, it's followed by "Brought to you by National Endowment for the Arts, which believes that (we) deserve great art." Listen, if you have to fill time, better to do what was done long ago–shut down the station for a few hours. Thank you. (Didn't want to hear about vaginas either–in such an UNINTERESTING WAY!)

• I wish we had more than one NPR outlet; but this is Dallas, Texas need I say more… Thank goodness you have podcasts available or I would be trapped "hear" in Bush country. If I was programming KERA I would have The American Life the first hour and Hearing Voice next since both let the writer and their words take us away.

• Just happened to hear your HV035 program several weeks back, I'm 62 so it spoke to me and now that I've found you on line, I can share them with friends. Heard today's pre Thanksgiving show, and was impressed again. I know nothing about pod casts but will try to send this link so others can hear the shows. Will try to get on your email list.

• Love the show! Love Scott Carrier's work.

• nice site simplicity. not overdone or fancy. how about some more short length docs? perhaps 7 minute segments that follow different people in different cities throughout the U.S. Find out what gives a city its character or demystify city's myths and legends. keep it coming!

• Sunday morning, December 7, 2008, 6:20am – I guess Hearing Voices is the name of the program. I listed for about two minutes and shut the radio off. I'm over 40 and became a Roman Catholic about three years ago. What in God's name are you thinking playing something like that? I've listened for years but those two minutes of garbage are just about enough to make me pull my support and never listen to the station again. A program like that has no place on NPR… Ludicrous.

• loved the one this week or last where woman was talking about neurotoxins in pillows, chidrens' pajamas and other topics • Since i discoveded your podcasts about a year ago I haven't missed a single one. Keep up the excellent work!

• This series is great! A very well done program. Keep up the great work!

• I love Hearing Voices!!!!!!

• Thank you for your wonderful work. I am impressed with the quality and originality of your shows.

• i heard about this site through this american life. it's awesome. it's all the npr programming that's important to me. thank you, thank you, thank you.

• I'm not a big fan of HV compared to other series. It's production is usually too corny, and I hate those pieces that are just mashups of sounds that are supposed to give some sort of 'portrait' of something, but are really just annoying and ostentatious.

• Please keep your series free.

• I hate Hearing Voices so much, I literally either turn off the radio or change to my other NPR local station.

• I just started listening to "Hearing Voices" and find it lively and relevant. It really has a presence, which is what makes radio special and engaging. The language is rich and highly developed and thought-provoking.

• I've been a Paramedic/Fire Captain for almost 30 years, Life is in my face. Hearing voices, This American Life, and other programs you produce like this, bring me to tears. So many times I hear my story being told through them. I am truly transported to another space and time stands still while I listen and relive the moment. I can go no where with out finding your programs to make me feel at home. Thanks for all you do!!!

• This new Hearing Voices website is awful and difficult to navigate.

• Several hearing voices shows have been so good… 1968, Spirit World, the guy walking with 'love life' sign (Happy Families). I always download them and listen at a more convenient time 'cause it is on at odd times here. Hope others can appreciate it. I try to spread the word.